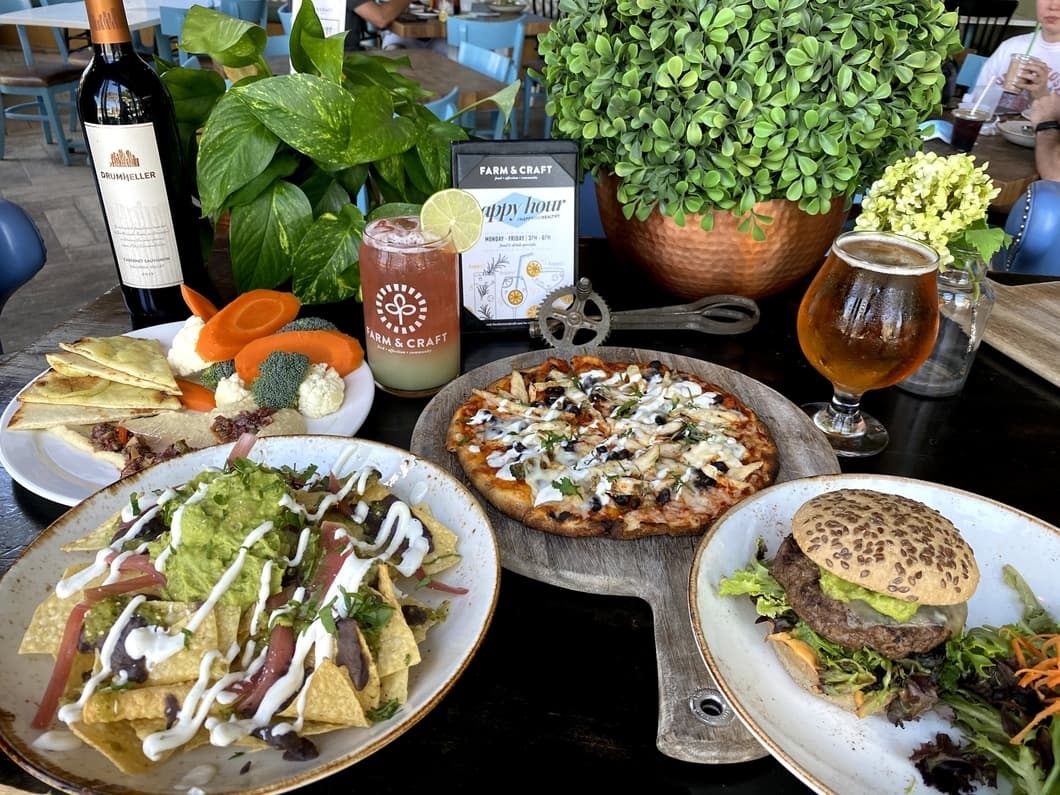 Scottsdale is well known for its enormous range of quality restaurants offering different cultural cuisine at all prices. It also has more than its share of healthy places to eat.
Here are 5 of them (and there are many more).
If you are looking for a quick and healthy meal replacement, Best Life Nutrition is the spot to go. The shop offers healthy plant protein-based smoothies, green tea and protein acai bowls. Best Life also offers a customize nutrition plan for customers.
The shop uses Herbalife Protein Powders and Teas. It was established in 2008 and is new to Scottsdale but has locations all over the Valley. Their goal is to support a healthy community with their protein shakes. A complementary tea comes with every protein shake, and customers can customize the tea with boosters like collagen, probiotics, immunity boosters and B12 -- all amazing for your body. With more than 30 flavors, Best Life has any protein shake you could imagine, all 300 calories and under. Customers can also add extra protein, fiber and probiotics to their shakes.
These shakes work for a workout recovery and can add a boost of energy to anyone's day. My favorite is the birthday cake flavor, and I always ask to add protein sprinkles; it looks pretty and tastes phenomenal.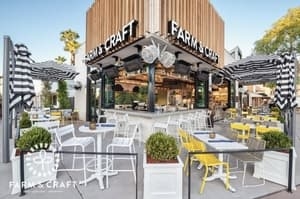 This restaurant in the heart of Scottsdale offers healthy and sustainable food with a contemporary twist. Its menu includes items that support an anti-inflammatory diet. Farm and Craft also serves food that increases probiotic levels while maintaining high levels of antioxidants. The food includes sustainable, gluten-free, organic, and hormone-free ingredients.
Farm and Craft offers a beautiful patio to sit and enjoy appetizers and drinks with a few friends after a workout or a long day. One of their more popular dishes is their Farro Mac and Cheese. Farro is a healthy grain that replaces the carbs in the mac and cheese and makes for a delicious healthy alternative.
They also serve breakfast until 3 p.m. seven days a week, which includes protein pancakes. These can make for a great pre-workout meal consisting of vanilla protein, berries and coconut almond granola with coconut syrup.
Speaking from experience, they are mouthwatering.
Flower Child: 10460 N. 90th St. Scottsdale
The name says it all. Flower Child is known for its fresh ingredients and healthy meals all made from scratch. It caters to vegetarian, vegan and paleo diets, while also having gluten-free, sugar-free and dairy-free options on their menu.
The unique thing about Flower Child is the ability to sit down and have a nice lunch with a friend or – if you're in a rush on the way to the gym – you can take your meal to go. One of my personal favorites is the Mother Earth bowl. It has ancient grains, sweet potatoes, portobello mushrooms, avocado, cucumber, broccoli pesto, charred onion, leafy greens, red //pepper miso vinaigrette and hemp seeds.
You can't go wrong with this menu, which has options ranging from salads to bowls to sandwiches, and even breakfast on Saturdays and Sundays.
Original ChopShop: 16205 N Scottsdale Rd. Scottsdale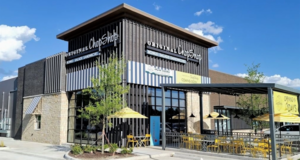 This shop opened in 2013 with the goal of creating food with whole ingredients and promoting a healthy lifestyle into the community. Their message is "fuel your well-being," and they believe that eating well leads to a happier life.
On the website is a spread sheet of nutritional information from each ingredient they use in the meals prepared. This shop has everything you can imagine on the menu, from breakfast to options for kids.
My personal favorite is the teriyaki chicken bowl with avocado, Brussel sprouts and sesame seeds. With each bowl comes the option of brown rice, sweet potatoes, forbidden rice or quinoa. I always get sweet potatoes with mine. The teriyaki sauce mixed with the deliciousness of the sweet potato makes for a perfect post workout meal.
When it comes to their breakfast you can't go wrong. They serve it every day from 7 a.m.-12 p.m. on the weekdays and serve it until 2 p.m. on the weekends. I normally get the Zen bowl before a workout, which consists of a scrambled egg, spinach, mushroom, onion, white cheddar and brown rice. This meal is a perfect balance of carbs and protein.
Picazzo's Healthy Italian Kitchen: 7325 Frank Lloyd Wright, Scottsdale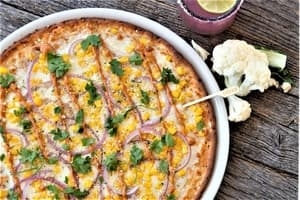 Last, but definitely not least on my list is the famous Italian Kitchen, Picazzo's. It is an Arizona family-owned restaurant. Its menu consists of clean, whole foods rich in nutrients. In addition to Italian food, Picazzo's offers Mediterranean and even Mexican ingredients in their menu of salads, entrees, pasta and pizza, including the Picazzo's cauliflower crust pizza shown here.
Picazzo's calls themselves "Healthitarians."
This is a great place to go out to dinner while you're working on that beach body, as it offers gluten and dairy free options.
My favorite is the Fig Gorgonzola gluten-free pizza, also offered on cauliflower crust.
Enjoy Italian food guilt free with Piccazzo's all-inclusive menu that caters to every diet.
By McKenna Leavens
Scottsdale Digital Group