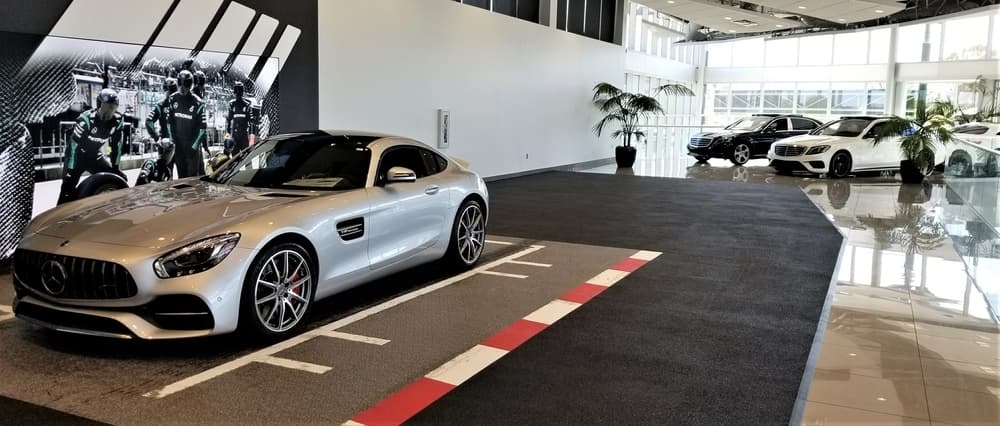 Responding to the effects of COVID-19 on vulnerable members of the community, Anita Theisen, co-owner of Mercedes-Benz of Scottsdale, and husband Chuck have established the dealership's yearlong D.R.I.V.E initiative supporting Valley causes and charities. Many have lost critical funding because of the economic downturn.
Providing $5,000 each month to a specific group, Donations for Recovery & Investment began in June with Phoenix-based Fresh Start Women's /Foundation, which provides education, resources and support for women in crisis. The pandemic has forced many couples to remain at home, and domestic violence has spiked nationwide.
In May, the Theisens chose the Arizona Children's Association, helping with pandemic-specific issues for highly vulnerable children; Matthew's Crossing Food Bank and the Scottsdale Fire Fighters Association followed. The most recent beneficiary is One Step Beyond, a private nonprofit benefiting adults with intellectual disabilities. Next up is GiGi's Playhouse, which increases awareness for those with Down syndrome through education and empowerment.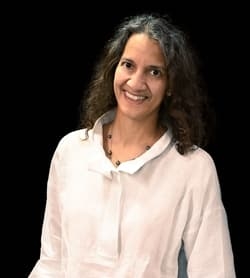 Anita Theisen, Mercedes-Benz of Scottsdale "As we all experience unprecedented events, Mercedes-Benz of Scottsdale is grateful to be in a position to assist organizations that provide essential services," she said. "We hope everyone can also join us in supporting our D.R.I.V.E. initiative, and each month we will be encouraging everyone in our dealership's extended family to also donate to these incredible organizations. Now more than ever, small businesses and nonprofit organizations need our support to help get through these challenging times."
She added: "We are a family deeply rooted in the community. Everyone is suffering through this pandemic, but it has affected some far worse than others, in particular, those whose jobs do not allow them to work from home. There is a great urgency now. We want to help."
The focus is food insecurity, mental health and domestic violence because these are areas where the need for support has intensified because of the pandemic, the lock downs and resulting job losses. "Our goal is to help with the immediate crisis needs," she said. "We sincerely hope that the difficulties many families are experiencing from the pandemic have eased by the middle of 2021."
DRIVE continues Mercedes-Benz of Scottsdale's historical commitment to organizations that support the community. These include the Jones-Gordon School, for students with special needs, Homeward Bound, Arizona Science Center, HopeKids, Health Network Foundation, Phoenix Children's Hospital, Mayo Clinic and Valley View Leadership.
Mercedes-Benz of Scottsdale, 4725 North Scottsdale Road, was the Phoenix Motor Company at Third Avenue and Indian School Road in mid-town Phoenix. Anita's father-in-law, Joe Theisen, bought the dealership out of bankruptcy in 1964 and made it thrive. Now, at 50-plus years, it is the oldest Mercedes-Benz dealership in Arizona. Chuck, in fact, is the third generation in his family to be a car dealer because his maternal grandfather also owned dealerships, she explained.
The dealership moved to the Scottsdale Fashion Square location at the end of 2012 and today employs 100 people. "We were thrilled when we found this piece of property," she said. "We are now in the heart of our customer base.
"There are other dealerships in the Valley that are owned and operated by publicly traded companies. We are a family-owned, independent, local business and feel fortunate to be able to live and work here," she added.
"We know our community because we are a part of it."
A Family Tradition of Service
Anita's background is in architecture and commercial real estate development, and Chuck came into the business as a lawyer with an MBA. Both have graduated from the National Automobile Dealers Association General Dealership Management program. "This has turned out to be an excellent combination for the automotive business," she explained. "We love working together and feel fortunate that we are able to do so. Family and business are one and the same for me."

Mercedes-Benz of Scottsdale showroom
She grew up outside Washington, D.C. Her family is mixed; her mother's background is European, her father's is Indian. As a result, she experienced many differences such as diet, religions, holidays and clothing.
"The two sides of my family look nothing alike, pray differently and eat totally different foods. But, they have a shared focus on the importance of education and service to one's community," she said. "As an adult, I feel grateful to have this mixed background. I am very comfortable with diversity. We need to see each other as individuals, not as labels."
Her bachelor's degree is from Hampshire College in Amherst, Massachusetts. She worked at MIT in a research lab, then moved to Los Angeles to earn a master's in architecture.
"Upon graduation, I was offered a job in London working in publishing on architecture books, so of course I took it!" Theisen said. She stayed in London for about five and a half years, working in publishing and curating exhibitions for museums.
Returning to the United States, she attended New York University for a second master's degree, this in Real Estate Finance and Development. She moved to Arizona in 2005 and met Chuck the following year.
"Arizona became my heart home," she said.
Her community interests center on education. She is a vice-chair of the board of trustees of the Arizona Science Center, which she has been associated with for about a decade.
"I think a lot about formal vs. informal education and the roles that institutions outside our schools play in helping young people learn," Theisen said. She's also involved with initiatives to help students with dyslexia, which affects several family members.
The community has responded to the generosity in these particularly challenging times.
Jan Terhune, executive director of Matthew's Crossing Food Bank, thanked Anita, Chuck and the dealership, saying, "We are navigating the 2020 and 2021 'back to school' landscape and ramping up our Meals to Grow student hunger relief programs. Mercedes-Benz of Scottsdale's very generous gift will help with the distribution of over 10,000 backpack meals to area students ages 4–21."
One Step Beyond executive director of Arizona Development & Communications, Jeff Swanson, said people who have intellectual or developmental disabilities are more likely to die from COVID-19, causing an added and continual crisis for these individuals. [They] and their families thrive on routine, familiar activities and people, such as family and friends. They may not understand why they need to wear a mask in public or why they aren't able to meet with or hug their friends."
And Jacob Schmitt, president and CEO of the Arizona Children's Association, said, "The children and families we serve have been personally hit hard during this pandemic, as many live on fixed incomes and face limited financial resources. This gift will go a long way to guarantee that our families have the resources available to ensure they have what they need to help weather this storm."
By David M. Brown
AZWriter.com
Scottsdale Digital Group