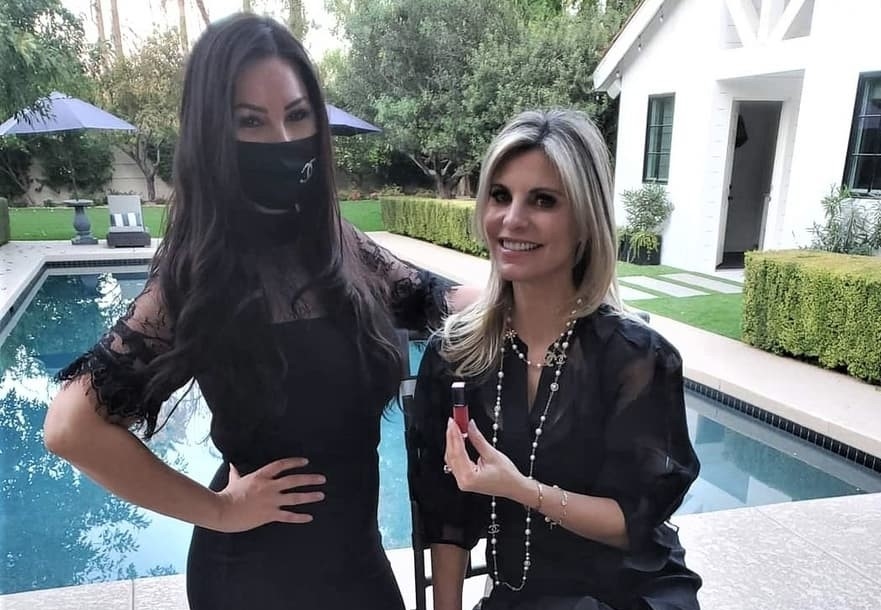 Lisa Moore had a well-oiled makeup business in Scottsdale at the beginning of the year.
She has been the Chanel Beauty business manager at the beauty counter at Saks 5th Avenue on East Camelback for seven years, helping locals and visitors find just the right shades and features for their color, the seasons, and special events. She was the Arizona Cardinals team makeup artists, handling the cheerleaders and more.
Moore worked weddings, special events, personal makeup coaching, and more. Her business was sailing along.
Enter COVID-19.
Precipitously, no one was allowed to come in contact with people. Those who worked close up to their customers had to find other ways to perform those tasks, or find something else to do, or be sidelined. While customers previously would go to the makeup counter for advice, experimentation, and purchasing, the pandemic prohibited the experimenting part of that.
"We are not allowed to touch anyone and apply makeup," Moore said.
With 24 years in the business, Moore had plenty of regular customers but fewer avenues to service them. That forced an alternative environment to re-emerge: House parties, but with COVID protections in force.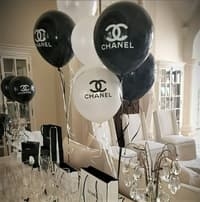 So there are no clingy hugs or air kisses, chips and dips, shaking hands with newly met friends. But it's still fun, and it allows women to learn about makeup, try new products, and buy the supplies to help them look their best.
"Their well-being is my top priority, as well as myself," she said.
Moore calls them "micro events." Many of the homes that present these are high end and therefore larger Scottsdale houses with big rooms, and some are done outside, perhaps under patio. Tables are spaced for social distancing, and only family or close friends who already are in each others' isolating network are allowed at each.
"It's a place for women to come together and socialize, but safely," she said. "It's a cute little set-up, with wine, champagne, charcuterie board."
A recent micro event in Scottsdale where Moore presented was sponsored by Chanel, and the party-throwers had balloons, cupcakes, Chanel branded décor, and goodie bags filling the room. It was hosted by Lory Parson, as shown in the top photo.
"Hosts decide how they decorate," Moore said.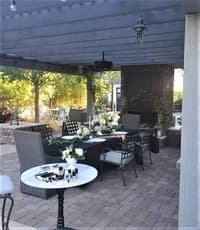 Not only the location has changed. The topics, learning, and application accommodate not only the pandemic safety but also new needs. Moore has been teaching clients how to find and apply makeup specifically for their look and color, but because she can't touch them, she has to use herself as the demonstration model. Because they can't return makeup that's been opened, Moore gives more samples that allow women to try something for a day or two "so they're not stuck with something they don't love.'
Questions and circumstances have changed as well. Moore does training on how to look well in a Zoom meeting (which has different light and shadowing, and people may appear different on a phone or laptop), or how to integrate a mouth and nose mask in the makeup application.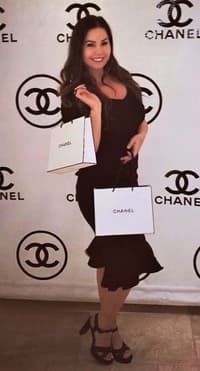 Moore also has spent more time coaching since the virus took over in the spring. She has re-branded herself providing advice through TV appearances, at charity events, and talking to teens in physical ed or dance classes. Some of the younger set has a celebrity dominated message about what's important and valued. She helps them learn how to present themselves with confidence based on who they really are rather than trying to be the Kardashians.
So Moore has re-engineered her business since spring to help customers in this new era, however long it may last. The pandemic has required to understand and accommodate both safer ways to commit commerce and the altered needs of her customers.
"I want them to feel good," she said, "based not what I think is the best but what they think is the best."
By Hal DeKeyser
Scottsdale Digital Group