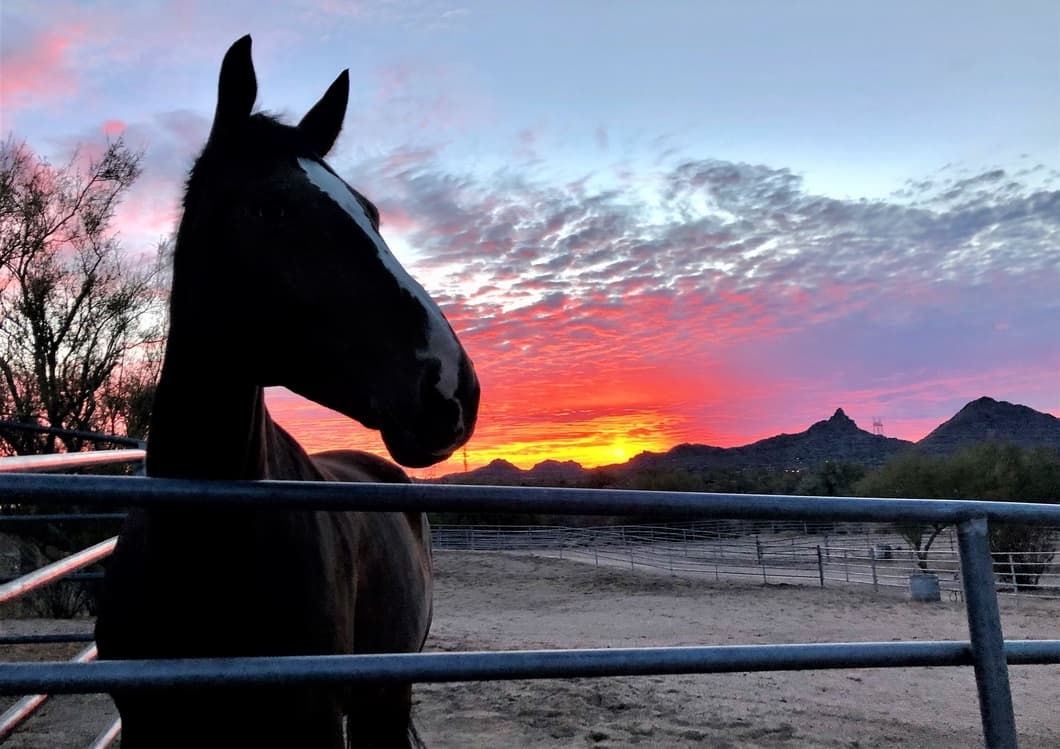 The horse was the first to know.
The man had recently lost his father, and he was receiving therapy at Ignite Counseling and Equine Psychotherapy in Scottsdale.
Shadow, a dressage horse who specializes in reading human emotion, lives at the ranch and helped the man process his loss.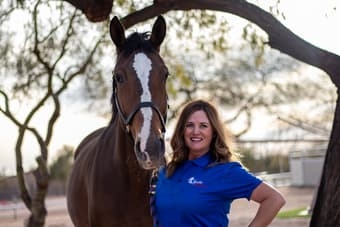 Ann Wilson, Ignite Ranch Scottsdale"The horse immediately came to him, and I said… 'You know, Shadow is really drawn to folks that have severe traumatic grief and loss,'" said Ann Wilson, an equine assisted EMDR specialist at the ranch, "He looked at me and said, 'I just lost eight people in my life, and I just recently lost my father.' "
Wilson asked the man if he was okay with this connection with Shadow.
"He's letting me know that connections are okay, because connections have been really hard with COVID…I want to interact with people, but it's hard because I don't want to lose anyone else," he said.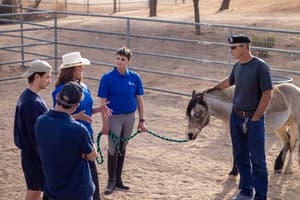 Group at Ignite Ranch in Scottsdale
There is scientific evidence that horses bring us into our ideal state. So, even if the clients aren't engaged with the horses, being around the animals makes them feel at ease and peaceful.
Equine's goal is to give the clients a different perspective of therapy. The horse is the biofeedback machine. It focuses on human and horse contact and gives the therapist insights into the client's trauma. All the horses on the Ignite ranch are dressage horses, which means they're particularly in-tune to human emotions. These horses are trained to be connected with humans because their main purpose is to be in sync with their rider and develop balance and flexibility.
In a time where humans aren't able to connect with one another, the horses create a magical space for vulnerability and emotional progress.
"More people have realized that this type of therapy is beneficial, especially during COVID where mental health has been pushed aside, a lot of people are struggling," Wilson said.
A magical thing happened at Ignite was during a session a couple of months back.
One of the steps to equine-assisted EMDR therapy is bringing up the hardest part of the traumatic experience a client has been through. Wilson said that for this specific client, the hardest part was the feeling of death and dying.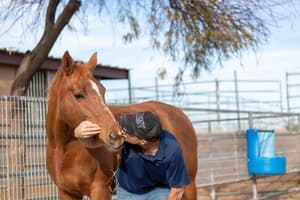 Horse therapy Ignite Ranch ScottsdaleWilson was in a round pen with her thoroughbred. The horse was behind Wilson and her client was in front of her. Wilson says people should bring up the feeling like you would look suddenly at a snapshot, or like a YouTube video. As the client started to bring up the snapshot, the horse laid out flat on the ground.
In analyzing the animal's behavior, Wilson said: "So, my horse mind goes, 'Wait, the round pen is working. We work in the round pen; we don't sleep here.' And then my therapeutic side said what is happening?
"I was able to reprocess that memory with my client, and she told me, 'We're all in this together. We're all here together. We're all going to live. We're all going to die.' "
"The horse showed her that he felt her pain and showed her that he's in this with her."
Equine therapy is especially important for patients right now, as it adheres to COVID-19 health guidelines. Wilson said she has been busy ever since the pandemic started.
People need to know it's safe to do this and that taking care of mental health is just as important as physical health.
By McKenna Leavens
Scottsdale Digital Group