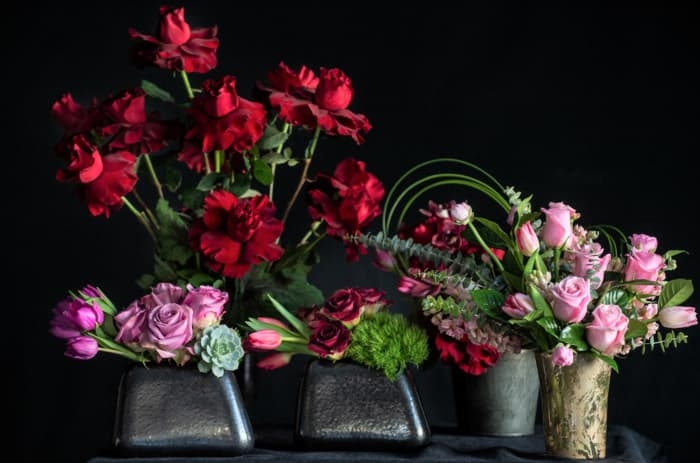 Megan Carollo, owner of The Flower Bar, ended up in Scottsdale because of a sick loved one. Now she helps gift the most beautiful flowers for people who are lovesick.
When she opened her studio in 2011,she only did luxury events and weddings, which transformed into wider services.
Carollo said she had clients who wanted to do workshops because they were so interested in the flower designs. In 2016, the shop expanded so it could provide event level design and everyday flower giving.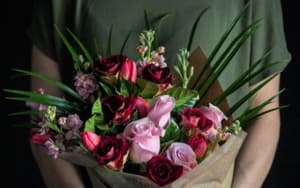 "In 2017, I opened what is now known as the Flower Bar. We have our retail space and our workshop. The idea is that we get to provide inspired designs for the inspired people in everyone's lives," Carollo said.
The Flower Bar is constantly changing designs, Carollo said, and the flowers are different every season.
"The designs are always fresh; they're always new. We're constantly evolving, and I have crazy attention to detail," Carollo said. "If someone's really taking the effort to make this gesture, we want it to be special."
COVID has created innovative ways for the Flower Shop to stay in business. The shop came up with what it calls "plant projects."
"These projects are essentially kits that come with a vase, soil, rocks, tools and gloves – all the things someone would need to grow their own plant," Carollo said.
Flower Bar filmed online tutorials so people could plant something at home. This gives the community the opportunity to care for a plant and have something to do during isolation. Carollo said that her team has been working on floral kits and that they will launch soon.
The shop takes pride in its ability to exceed expectations with every single client. A vintage typewriter in the studio make it so all the cards are hand typed and personalized.
"It's an honor that our clients let us be a part of celebrating another person," Carollo said.
Carollo explained how she was drawn towards flowers and plants since she was a kid. She loved gardening with her grandmother, and it became a bonding experience.
"When I was working in L.A., my grandparents got sick and it was their final years of life, so I moved to Arizona to be with them. And in doing that I came across the shop," Carollo said.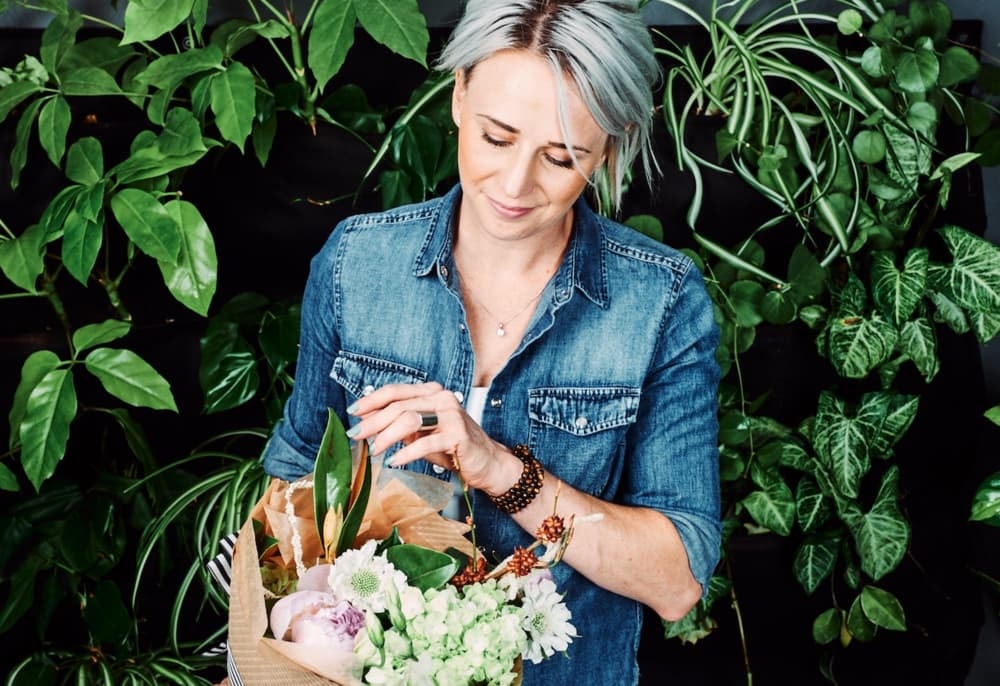 Megan Carollo of Scottsdale Flower Bar
"Life's really short, you should do the things you love."
Valentine's Day and Mother's Day are the two biggest flower holidays of the year, but Carollo said she doesn't know what to expect this pandemic year.
She said that when Valentine's Day falls on a weekend, people tend to usually go out or go on trips, so statistically they see less flower sales. But with COVID that may change.
"Valentine's Day is really exciting because we have one chance and one day to set everything up and make this moment perfect for this couple. I love being right in the middle of all the excitement," Carollo said. "I get to see first-hand how much people love each other; I get to be a part of those expressions."
"It's amazing to help people celebrate love, especially right now when we need it the most."
Carollo's favorite part about the studio is watching people fall in love with the flowers.
"We're here to share all of our knowledge and experience and set people up to succeed, whether it's with a plant or keeping flowers alive in their house," Carollo said.
"The more we can inform people and chat with them about these things the more excited people get about it. Sharing that excitement and seeing people grow with us has been a great part about the studio and we miss it."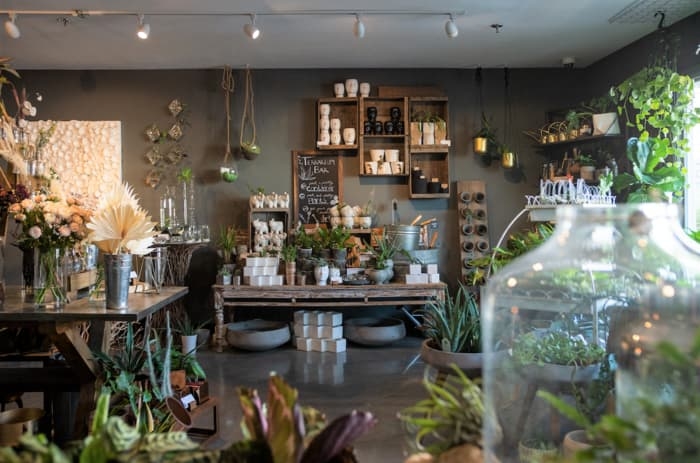 Flower Bar offering delivery and curbside pickup and it can be scheduled through their website.