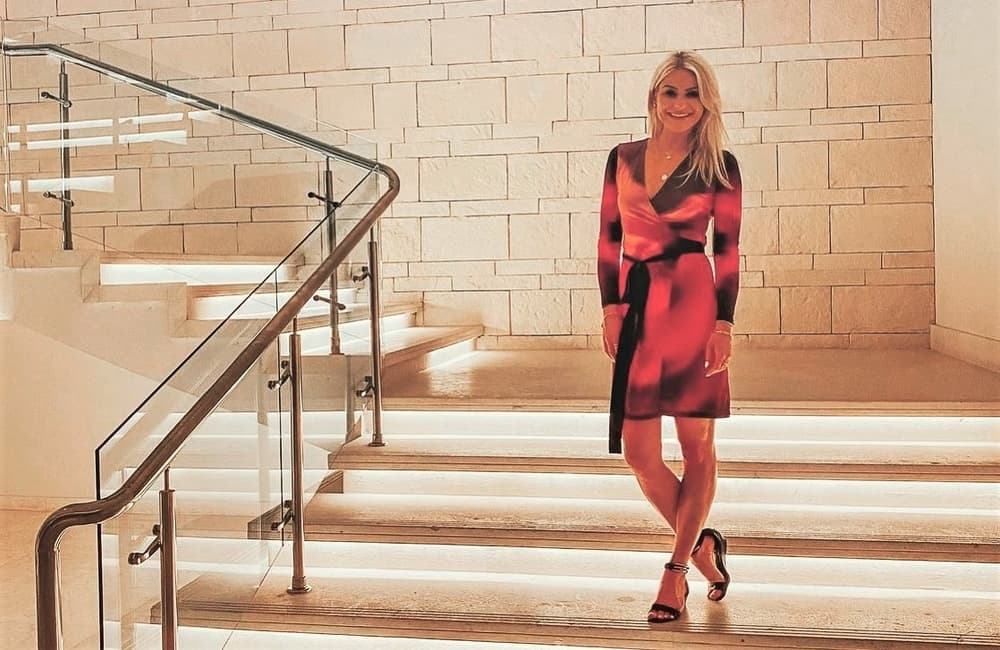 Scottsdale fashion designer Stephen Moody went from boudoir photography to underwater fashion and now thrives in the luxury market selling both his oil paintings and one-of-kind wearable art.
Moody started in 1984 as a portrait artist in Utah and quickly moved to boudoir photography for women's husbands "long before that was ever acceptable," he said. Local TV coverage boosted his growing popularity, and with people flying in from all over the country, he quickly outgrew his small Salt Lake City studio.
He he took friends' advice to move to New York City, and his commercial photography expanded to high-profile magazines like Vogue, Town and Country, GQ, Cosmo, and others. He put together seasons of catalogs for clothing, lingerie, ties, and shoes.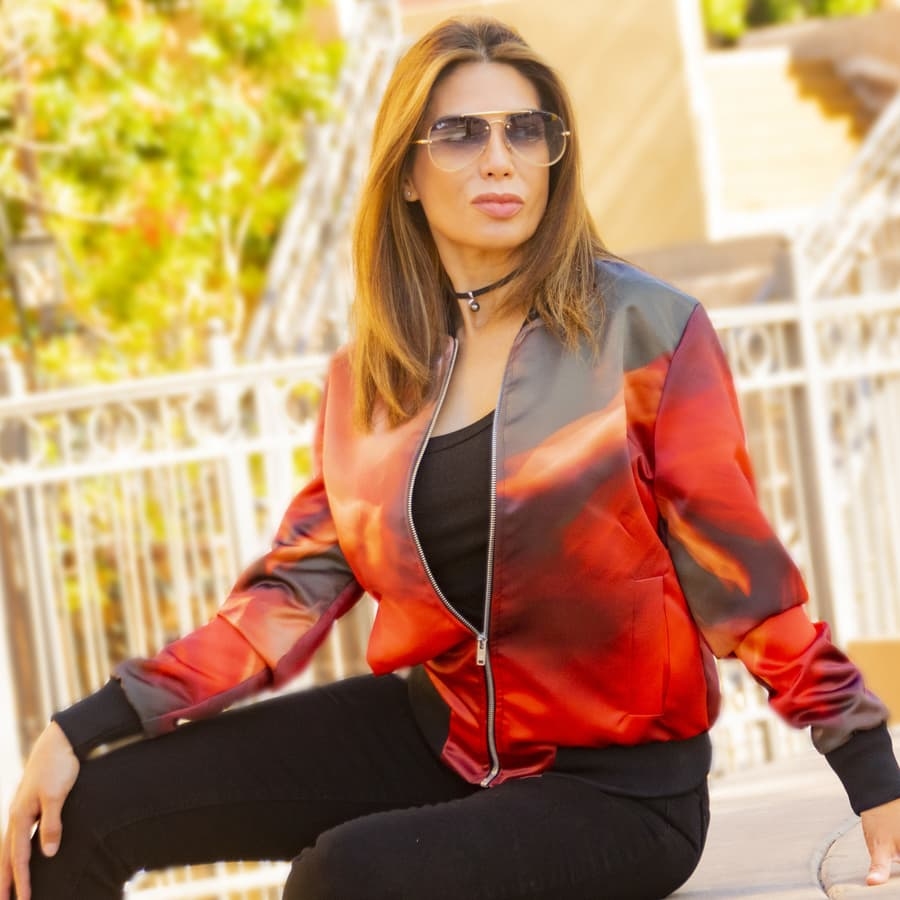 Bomber jacket
In the '90s a new photography trend, similar to his own boudoir photography, inspired him to try underwater fashion photography, employing lighting techniques to make women appear abstractly angelic. He struggled to recreate the visions trapped in his head and spent months exploring different cameras and settings.
In the middle of his creative frustration, a friend suggested he visit a Shaman from Australia to help figure out what was blocking him. Moody said he tapped into old trauma to heal, and he finally understood his vision. He came home with a clear head and told his girlfriend and model: "Get in the pool. I know how to do this."
Going back to his roots, Moody created oil paintings of his photos. Clientele then escorted Moody across the country for art shows. In 2003 – during his first art show in Old Town Scottsdale — he sold five paintings. Three of them netted him 15,000, and Moody decided to settle in Scottsdale.

A few years later at another art show, founder of the self-named American shoe company Stuart Weitzam — who's designed footwear for Beyoncé and Taylor Swift — complimented Moody saying, "Your work is so fluid, so ethereal. Had we known about you, we would be working with you."
Their relationship grew. Weitzman even recommended that Moody shift his old oil on canvas medium to silk ties and scarves, a recommendation that would become Moody's new wearable art line.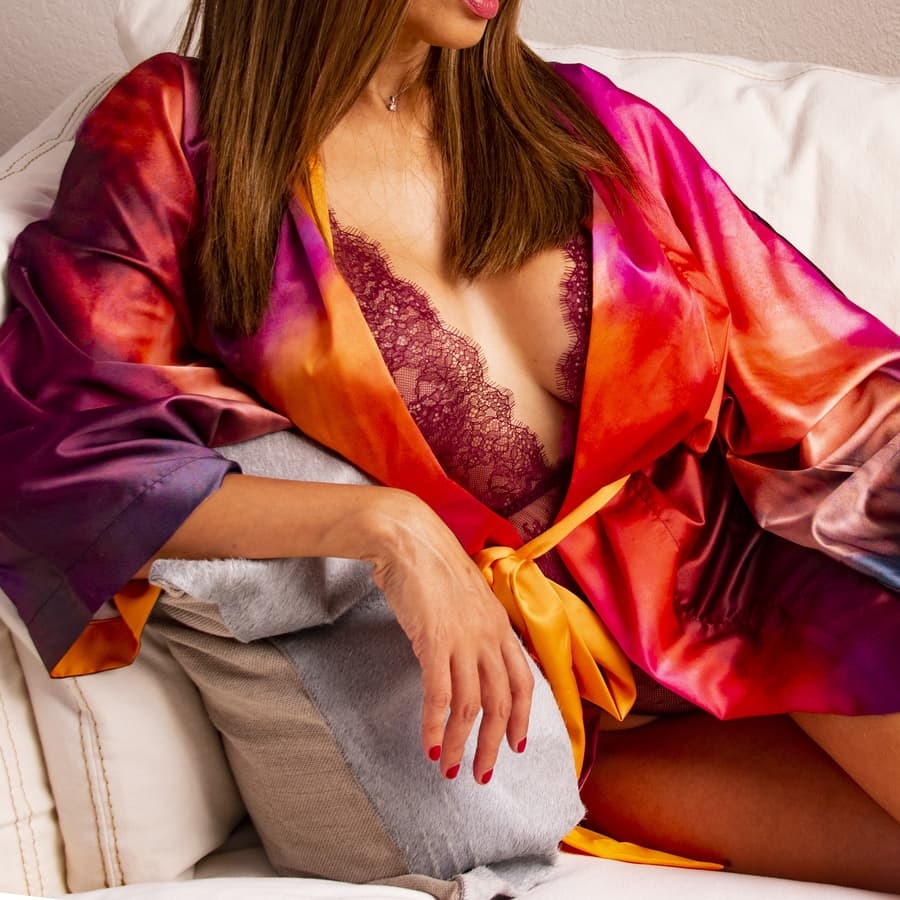 The kimono
The transition in mediums made sense, considering Moody's focus on lasting effect and the value of inherited art. In the same way, an oil canvas is passed down for generations, a silk scarf -- if taken care of properly -- could as well.
Moody feels his mission in life is to raise the collective awareness to focus on love and joy.
"It's about holding onto love for the people in the painting, for this generation and generations to come," he said. "I think that is felt in the abstract art that I do to raise consciousness."

Moody says he "never saw myself making clothing," and now has everything from wrap dresses with extra movement and color to sleek long and short slip dresses that move with the wind. The line also has kimonos (excellent for leisurewear), flame-retardant aprons, bathing suits that fit in all the right places, sarongs, and a variety of bomber jackets.
Due to the pandemic ceasing textile production worldwide, Moody had to find a new supplier. A friend who owns a custom drapery company suggested a place in London that was still shipping worldwide. As a tourism destination, Scottsdale — Moody's home and shop location— was hit hard, and he's only now getting business to start up again.
"People were not going anywhere; they were all staying home in sweats, shorts, and T-shirts, none of which I made," he said.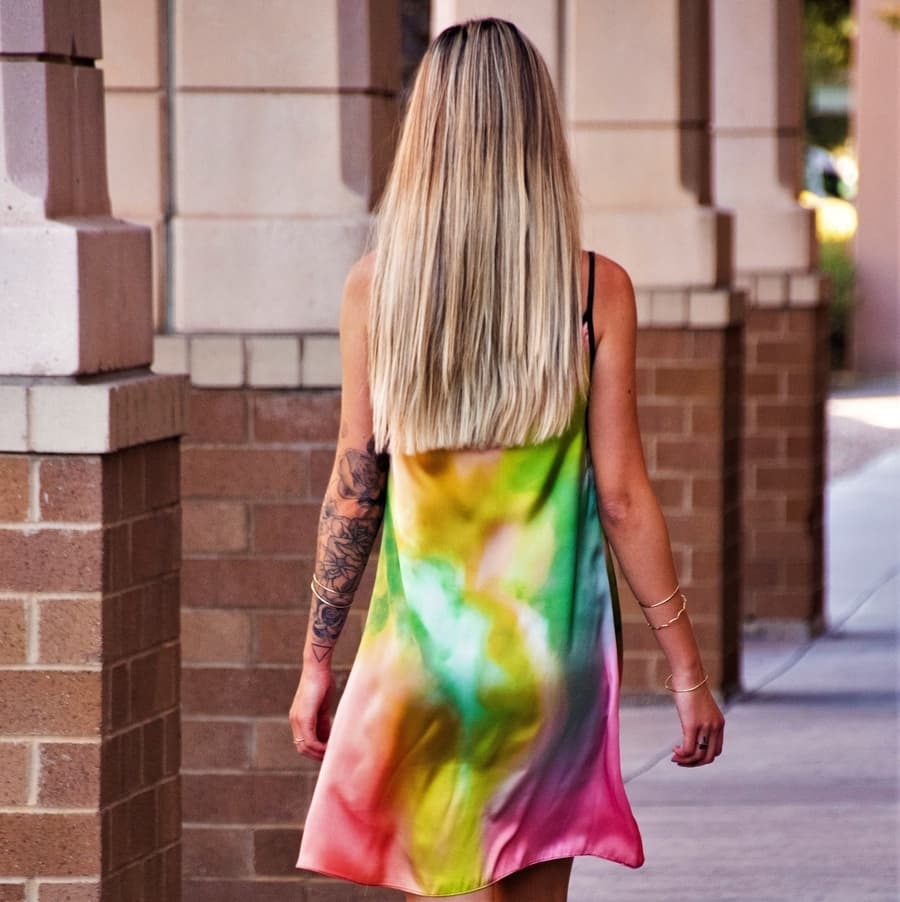 Mini slip 'Inner Spirit' representing Moody's healing with the shaman.
Moody's demographic are social people that want high fashion, unique colors and designs that get them noticed.
With people venturing out again, Moody is able to see how this type of customizable luxury wear thrive in Scottsdale.
"The luxury market in Scottsdale is a little New York, but it has this perfect disguise: We are just a little cowboy town," Moody said. saying people have no idea the art and culture the city owns unless they live in Scottsdale.
Stephen Moody - Visual art and fashion art

Moody is now fine-tuning new designs, including an upcoming shoe line. He is also collaborating with a couple of private events and hosts his next art show at Sapiens Paleo Kitchen, a French restaurant in North Scottsdale later this year. Moody will be posting details for the show on his Instagram @stephenmoodyartist.
By Autumn
Scottsdale Digital Group
Stephen Moody
This email address is being protected from spambots. You need JavaScript enabled to view it.
https://www.moodyfineart.com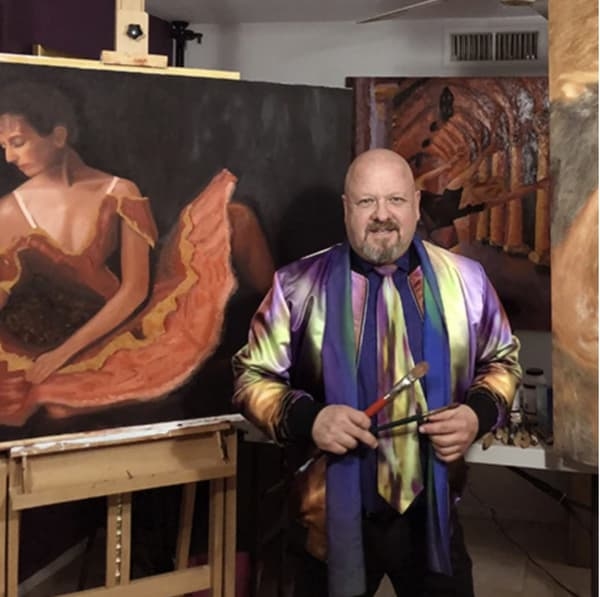 Stephen Moody