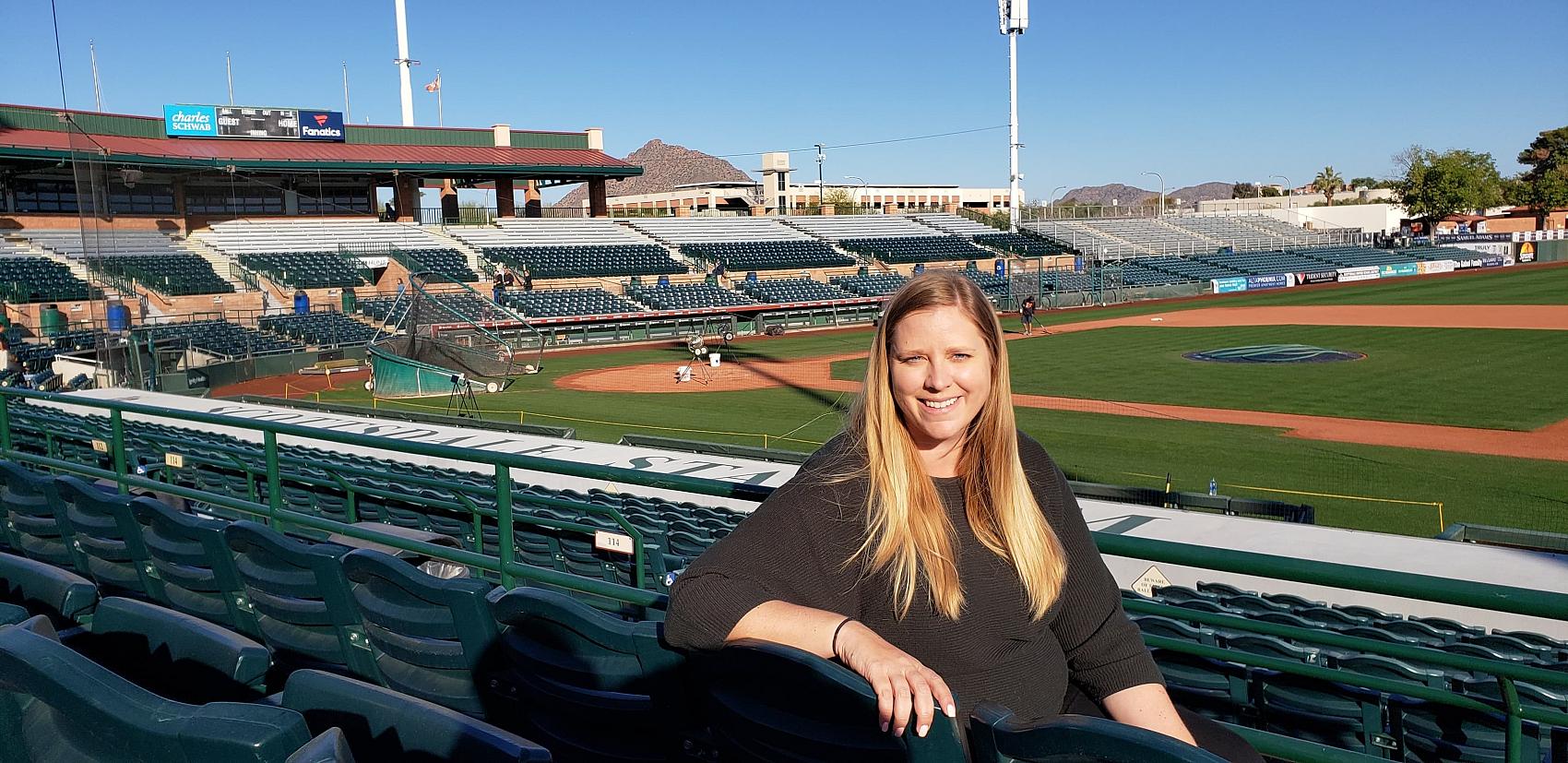 The energy is crackling at Scottsdale Stadium as Stephanie Tippett begins her day in a new office and a new era at one of the city's most revered landmarks.
Construction workers hustle to finish last-minute projects; vendors deploy food, souvenirs and mounds of bottled water in advance of a new Cactus League season. Players in crisp uniforms gather for official photo day amid a gaggle of media and an aromatic breakfast buffet.
In the center of the vortex is Tippett, a Scottsdale native, graduate of Saguaro High School and host to what is arguably Scottsdale's most important winter visitor – the San Francisco Giants.
Scottsdale Stadium coordinator makes it all run smoothly
As stadium coordinator, it is Tippett's job to ensure this annual awakening unfolds without a flaw. From the playing fields and locker rooms to the beer tents and grandstands, it is her job to make the ballet known as Scottsdale spring training run safely, smoothly, and on time.
In February and March that means overseeing two dozen fulltime staff and contract workers, seven-day work weeks, long hours, and the stress of keeping thousands of game-day guests happy.
Tippett is right where she wants to be.
"I used to go to spring training games as a child," she said. "I used to say to myself, 'When I grow up, I'm going to work here.' It was always on my radar."
It didn't take Tippett long to realize that dream. After earning a degree in parks and recreation management from Northern Arizona University, she applied to just one employer – the city of Scottsdale.
"I bleed Scottsdale," she explained.
She worked her way up the baseball stadium ladder
It took her several months to snag a part-time job with the city and then almost a year to turn that into a fulltime gig. As fate would have it, it was at Scottsdale Stadium as an assistant. Now more than a decade later Tippett is entering her third year overseeing stadium operations. And it's a year unlike any other, not just at Scottsdale Stadium but the entire Cactus League.
The construction wrapping up this warm February day caps a roughly $51 million expansion and renovation project to Scottsdale Stadium. A new entry plaza, press area and locker rooms are part of the changes but the looming two-story addition to the southern flank of the stadium is the headline attraction.
Scottsdale adds convention space to stadium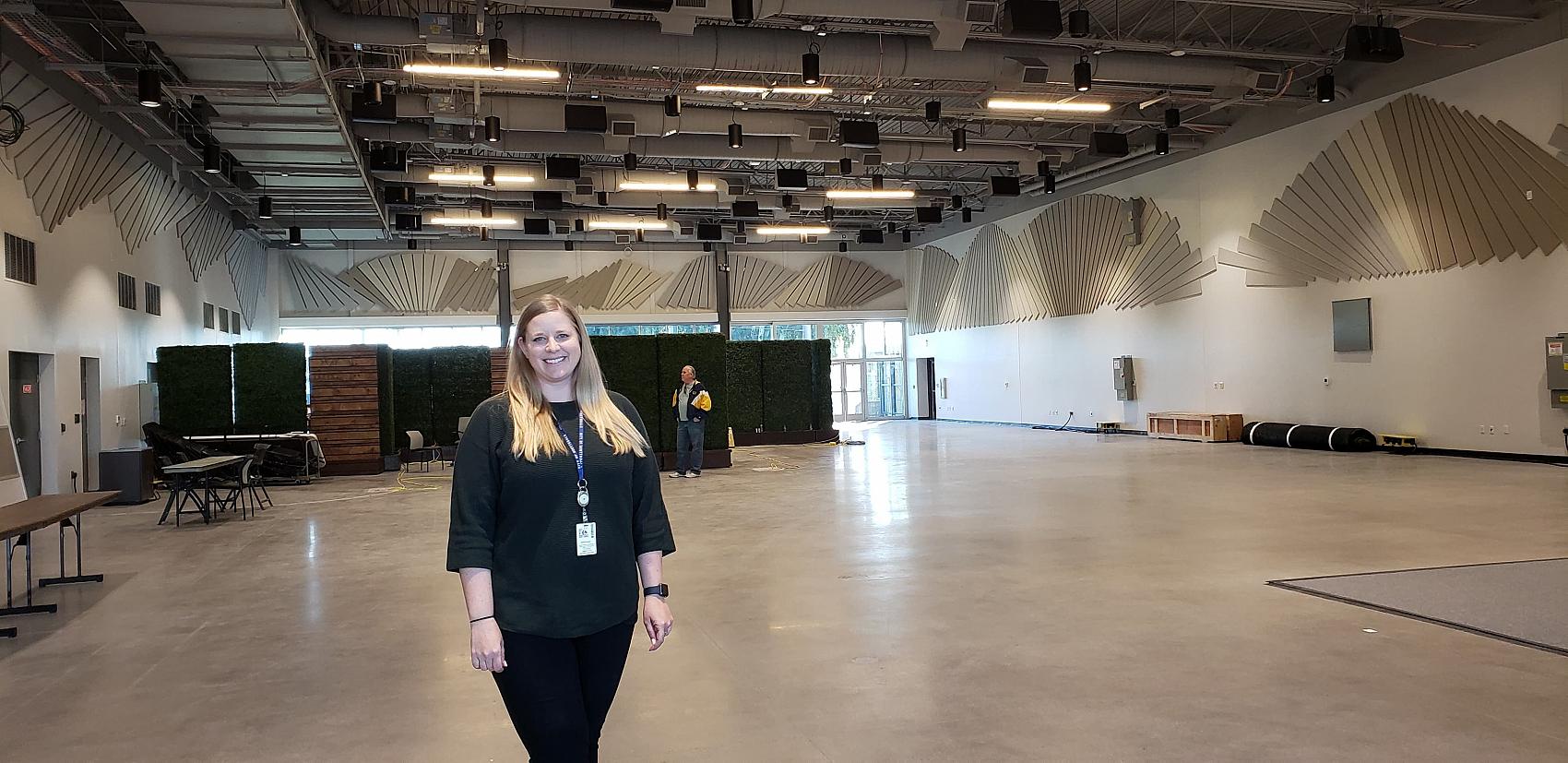 The city of Scottsdale has added 14,000 square feet of convention and special event space to the stadium – a first in the Cactus League and an effort to turn the Old Town Scottsdale ballpark into more than just a sports attraction.
Tippett has had the privilege of helping to shape the expansion from its start on a white board to its christening this spring.
"This is one of a kind," she said, motioning to the addition just outside her office, still stacked with moving boxes. "It's something the community identified as a need, and it's really shifting the role of the stadium from a seasonal venue to a year-round destination."
Local hoteliers, conference planners, and tourism officials all played a role in the design of the expansion. And the city didn't have to look too far for a role model.
The Giants have worked the same magic with Oracle Park, its home field in San Francisco. More than 250 non-baseball events now take place annually at Oracle, said Tippett. The amenities have expanded to include a nearby pier, three yachts, and a parking lot besides the bay-front stadium.
The Scottsdale Stadium version is anchored to dry land, but expectations are also full sail.
Record events booked at Scottdale Stadium
Tippett said the stadium has booked more than 20 events this April, a record for the facility. And that's before the launch of a new marketing plan designed to add more sizzle to the facility's red-hot potential.
"We're excited," she said. "There is a buzz in the community. This is all new. There is nothing else like it in the Cactus League."
Tippett is no stranger to trailblazing. She's among the first women to oversee a Cactus League stadium and her newly hired assistant, Erin Barry, shares her gender.
"I remember going to Cactus League meetings and being one of the few females in the audience," said Tippett. "Things are changing in that respect and that's another exciting part of this job."
San Francisco Giants make history with woman coach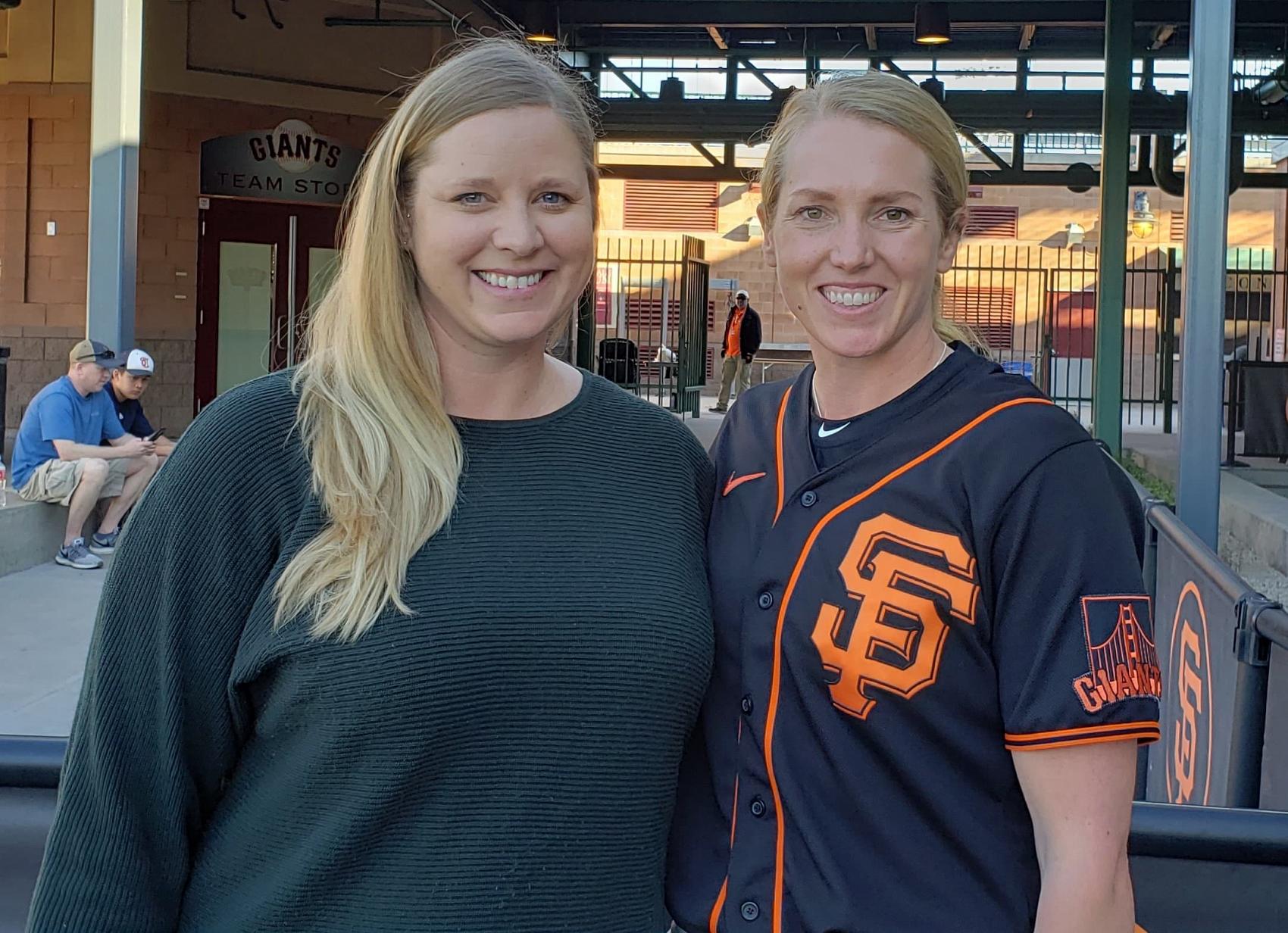 Indeed. The Giants made history this winter by hiring Alyssa Nakken, the first female coach in Major League Baseball. Last year, the Cactus League hired its first paid employee, executive director Bridgette Binsbacher.
For Tippett, the Scottsdale native who fulfilled her hometown dreams, the story has come full circle.
She and her husband of six years, Dave, have a home in Scottsdale and are raising two kids, son Austin, age 4 ½ ,and daughter April, just 18 months.
Now it's their turn to go to the ballpark.
"Oh, my son just loves it here," said a grinning Tippett, who can relate to the magic of baseball and the possibilities it brings each spring.