Hear stories of re-invention, inspiration and transformation from women who had a do-over in their lives at the TEDx Scottsdale Women event on Nov. 20.
It will run in two sessions, from 4-6 p.m. and from 7-9 p.m. at Sneaky Big Studios, 15750 N Northsight Blvd. in Scottsdale. The event was created by Jeanna Valenti, owner of LightBox Media; Kelly Sallaway of Rushbrook Media; and Tina Bakalis, co-founder of Proteus West.
"We decided to coordinate this event for many reasons," said Valenti. "We want to inspire, motivate, educate, engage and entertain our audience during a time when the community wants and needs to come together."
The TEDx program, under a license from TED, helps locals put together TED-style presentations for their communities. TED, which stands for Technology, Entertainment and Design, brings people together to share ideas and stories. A TEDx is an independently organized event. Fennemore Law is the prime sponsor, and the emcee will be Lindsay Moellenberndt, Fennemore's chief business development and marketing officer.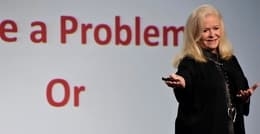 Sharon Lechter at TEDx Scottsdale Women
"This will be a power-packed line-up and an event Scottsdale women won't want to miss," Moellenberdt said, adding that it will bring together "a diverse group of remarkable female leaders to share inspirational ideas."
Tickets and information for sponsors and volunteers is available here.
"One of our goals is to mentor girls and young women," says Sallaway. "We want to create a culture of excellence that shows them what's possible for women in our community."
Bakalis said that as a licensed therapist, she wants to "educate and empower girls and women. Our future depends on the strength, leadership and compassion that women leaders provide."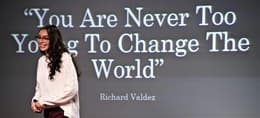 Part of the proceeds will go to the Ryan House, which helps children and families " navigate life-limiting or end-of-life journeys through palliative and respite care that addresses the emotional, spiritual, and social needs of the family," according to a news release.
"The community support we receive is truly a lifeline for the children with life-limiting conditions and families we serve," said Ryan House Executive Director Tracy Leonard-Warner.
Links to these people and organizations: Ryan House, TEDX Scottsdale, Fennemore, Kelly Sallaway and Rushbrook Media, Jeanna Valenti and LightBox Media.