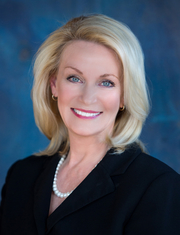 Rachel Sacco, Experience Scottsdale CEO
Ever since the outbreak of COVID-19 brought the global travel industry to a standstill, Experience Scottsdale has worked diligently to answer an important question: What will travel look like in the future?
As our staff has monitored industry publications, research and analyses, we have some indication of how people will travel in the near future. We've built a robust program around that answer to help spur Scottsdale's economic recovery as local businesses continue to reopen. This will be a measured approach to ensure the continued safety of our residents and to ensure taxpayer dollars are spent effectively.
That's why for the first step of that recovery to happen, we need help from locals like you. Experience Scottsdale deployed our summer campaign this week to entice people throughout the Phoenix metro and Tucson areas to plan staycations at Scottsdale hotels and resorts. You'll hear and see our messaging on the radio and on digital billboards throughout the Valley, directing people to learn more about Scottsdale's summer appeal at ItsThatHot.com.
It's That Hot campaign
We first launched our It's That Hot campaign three years ago to drive additional visitation during our summer need period. This year, however, the campaign is focused on helping our partners keep their doors open, reinstate their workers and survive the duration of the summer. These local businesses have been implementing safety guidelines and enhanced cleaning and sanitation procedures recommended by state and national entities so that you can enjoy their services with some peace of mind. We hope you'll consider booking a staycation, shopping and dining local, and visiting attractions while keeping in mind social distancing best practices these next few months.
We're kickstarting our recovery with this campaign because consumer sentiment studies have indicated people will be more likely to travel by car for the foreseeable future. As neighboring states continue to reopen and as we move into our shoulder season, we'll turn to regional markets to encourage road trips to Scottsdale.
Targeting nearby states
This fall, potential travelers in California, Colorado, Nevada, New Mexico, Texas, and Utah will hear Experience Scottsdale's promotions on television, radio, and online. Though we have long targeted top markets like Los Angeles and San Francisco, many throughout the West will see Experience Scottsdale's advertisements for the first time. We hope our promotions inspire them to hit the road and explore the beauty of our Sonoran Desert firsthand.
Reaching potential travelers in these drive and regional markets will require more than advertising alone. Simultaneously, we're connecting with luxury travel advisors throughout Arizona and the western U.S. to rebook their clients' vacations closer to home. And we're pitching stories about Scottsdale's resorts, attractions, and amenities to media across the region to continue to inspire and encourage visitors to choose Scottsdale.
Though domestic leisure travel will lead the way these coming months, we can't forget that meetings are crucial to Scottsdale's tourism industry, accounting for nearly half of all occupancy at Scottsdale-area resorts and upper-moderate hotels. This segment of the industry will take longer to rebuild, but Experience Scottsdale is continuing to book meetings business and will focus on association groups, particularly those within Arizona, which are mandated to meet on an annual basis. We will unveil a promotion incentivizing these groups to not only meet in Scottsdale but also return for their next board meeting.
For all who choose to travel moving forward – vacationers, business travelers, and meetings attendees alike – destination safety and cleanliness will play a powerful role in their purchasing decisions. Travelers will seek wide open spaces, experiences that allow them room to roam, ways to focus on their health and wellness, and opportunities to connect with family and friends. Our messaging is primed for those reassurances, including in our new television commercial that will begin airing in the fall.
Flexibility needed
These strategies, among others, will allow us to be flexible should a second wave of the virus hit. But if the virus subsides, Experience Scottsdale will be ready to activate additional programs this year and next once cross-country travel becomes more accessible and international travel resumes.
For more than three decades, Experience Scottsdale has worked with partners to overcome previous hurdles, responding to traveler needs following terrorism attacks, during economic recessions and amid political turmoil. Once again, we will work in lockstep with the city of Scottsdale, the town of Paradise Valley, and our more than 400 members to ensure that no matter how people travel in the future, they can always experience Scottsdale.
Rachel Sacco is the president and CEO of Experience Scottsdale, which establishes Scottsdale as a year-round, luxury travel destination.