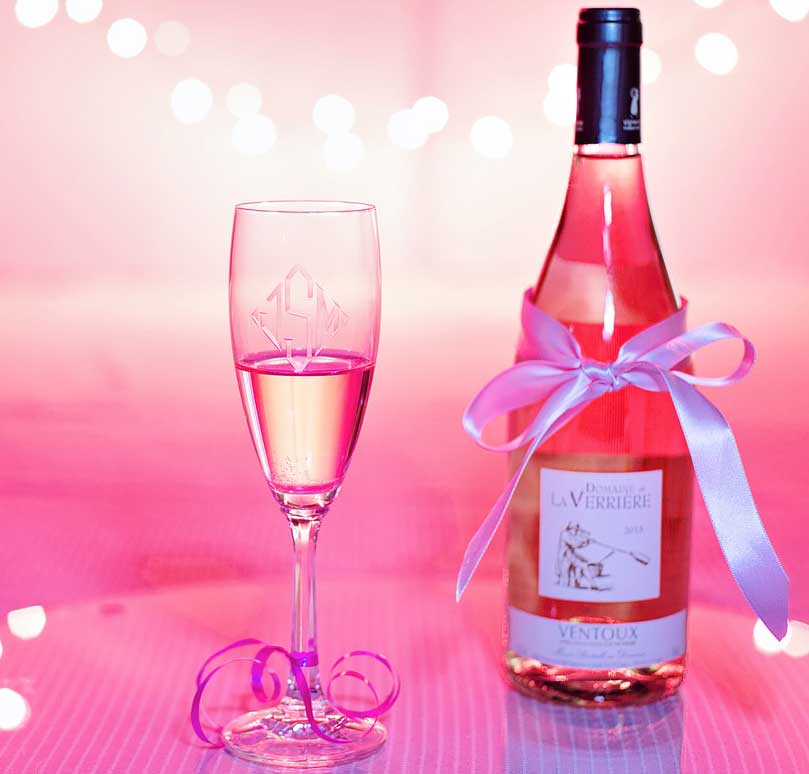 Scottsdale's nightlife continues to add exciting and romantic Wine Bars to the already famous and world class restaurant scene. While the taste for whisky and scotch has been on the rise for some years now, culinary and wine enthusiasts are discovering the 'wine and dine' experience is constantly evolving.
Besides the obvious romantic and often intimate feeling wine bars offer, Scottsdale women have fast discovered that these wine bars are the new meet and greet location's for girls night out. From Arizona's local wineries, and wine's from around the world, here is sample of just some of the fantastic wine bars located in Scottsdale.
Want some more wine excitement. Coming this summer, www.ScottsdaleWine.com will be launching. This new and comprehensive 'wine website' will be offering a lot more just wine advice. Stay tuned for Scottsdale's newest addition to the digital highway, just don't drink and surf.
Located in Old Town Scottsdale, this is the chic tasting room for Southern Arizona's Lawrence Duhnam Vineyards. Sample LDV's hand-crafted, estate-grown Rhone-varietal wines in the tasting room or on the shaded patio. Plates of "little bites" are available to savor with your tasting.
This teeny-tiny craft wine and beer shop in the heart of Old Town Scottsdale makes the perfect pit-stop for any day spent exploring the area's countless shops, galleries, canal-walks and bike paths. Sip on a glass of Folly of the Beast pinot noir or Requiem cabernet, then try the fresh-baked cheese puffs made with ooey-gooey Gruyere or the eponymous G.O.A.T sandwich made with Parisian ham and three types of cheese.

FLEMING'S PRIME STEAKHOUSE & WINE BAR
This high-end steakhouse is not exclusively a wine bar. But they do have a separate wine bar area featuring an outstanding selection by the glass or bottle, as well as a meaty menu brimming with shareable small plates and deep-fried delights. Highlights include the bacon-topped Prime Burger and the succulent Sweet Chili Calamari.

POSTINO WINE CAFÉ
Founded locally more than 15 years ago, Postino's two Scottsdale locations continue the tradition of quirky-cool architecture, a well-rounded wine list, and ah-mazing grub, like the signature bruschetta boards topped with everything from apples and brie to sweet-and-spicy pepper jam and goat cheese. Plus, Postino offers unbeatable deals like a $20 Bottle and Board every Monday and Tuesday (after 8 p.m.), and glasses of wine and beer pitchers are only $5 before 5 pm.
FnB's front-of-the-house dynamo Pavle Milic believes strongly in drinking wine that offers a taste of the local terroir. So it's no surprise that this small culinary delight in Old Town has a wine selection offering superior varietals and vintages produced in Arizona. Check FnB's calendar for their monthly "Sunday Schools," where guests get a crash course in the month's themed wine list. Milic's carefully curated wine list complements a seasonally inspired, veggie-forward menu by Chef Charleen Badman.
Another longtime local favorite, Terroir is known for its casual atmosphere and friendly, knowledgeable staff. Not to mention the famously generous pours from an ever-changing wine list. But they also whip up a savory menu of cheese boards, and crispy, crunchy lavosh flatbreads piled high with everything from artichoke hearts and feta cheese to gorgonzola and fresh sliced pears.
7001 North Scottsdale Road, #157 Scottsdale, AZ 85253 (480) 922-3470
www.terroirwinepub.com
Named the "Best Wine Hangout" by Phoenix Magazine in recent years, Sorso is both casual and welcoming and also sleek and stylish. But the real star here is the expansive menu overflowing with 150 wines by the bottle, 32 self-pour wines (yes, you read that right), and craveable bites such as the BYOGC (Build Your Own Grilled Cheese) and the R&B (roast beef, brie, caramelized onions and spinach).

THE LIVING ROOM WINE CAFÉ & LOUNGE
Step beyond the signature orange window drapes and into a charming, home-like space featuring more wines and delicious food than you can shake a cork at. The wine list covers the globe from Napa Valley to France, Italy and Spain. Order a glass of your favorite vino, then try the aptly named Awesome Fries, which are adorned with garlic, parmesan, lemon zest, chili flakes and creamy brie. You're welcome.

UNCORKED WINE LOUNGE & EATERY
Uncorked is a North Scottsdale neighborhood gem that's well worth the drive from anywhere. The friendly staff will let you sample just about any wine before you buy, and the menu is equally easygoing. Think house-made chicken pot pie, lamb meatball stuffed with goat cheese, and unexpected combinations such as duck nachos and butternut squash carbonara.

GWIN WINE & BEER
Named after the Cornish term for wine, GWIN features live music and a rustic-modern décor. For starters, check out the wine list, which includes such tantalizing options as Angels & Cowboys Red Blend and The Phantom Chardonnay. Even tastier, they've partnered with another local favorite, Cornish Pasty Co., to serve up a variety of five different types of these fluffy and filling meat-stuffed pastries.