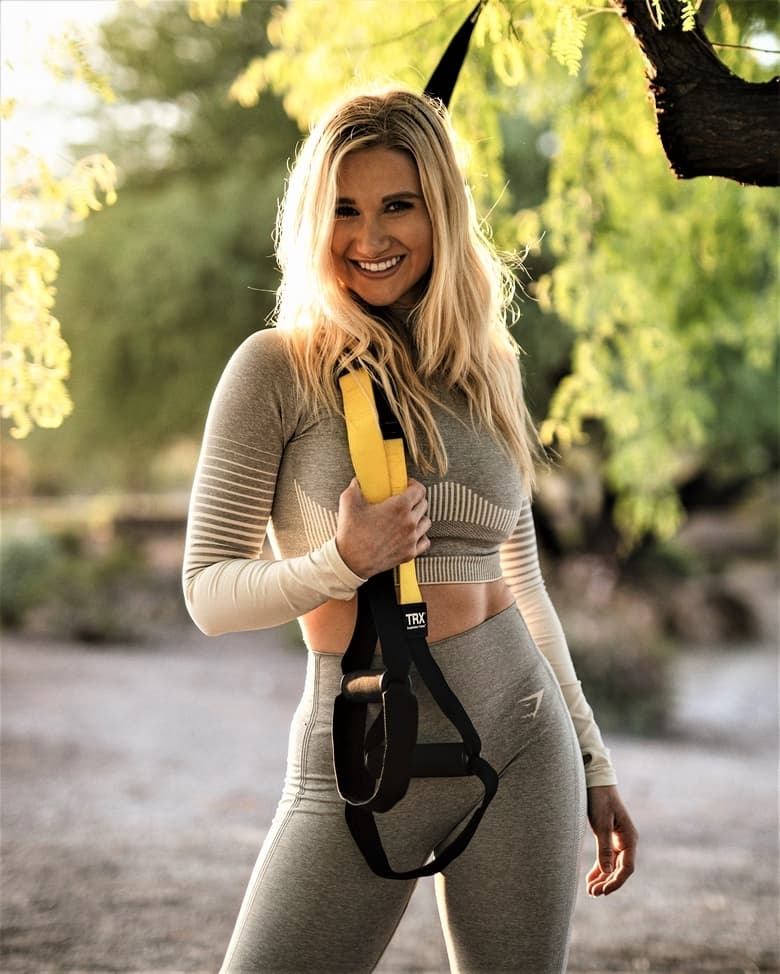 "Dress for success" doesn't just have to fall under professional clothing but could also play into the fitness world. When you feel confident in your clothes, you are more likely to be confident in other areas of your life.
When I throw on my favorite gym outfit, not only am I more inclined to work out, but I am more willing to try new things. Feeling confident in the gym makes for a better workout.
Cardinals cheerleader, avid gym goer and Scottsdale resident Samantha Berwick agrees.
"I'm a strong believer in the look good, feel good mentality," Berwick said. "Showing up looking my best always helps me stay energized and motivated to do the work."
She said feels most comfortable in high-waisted leggings.Berwick's favorite outfit is a matching vital seamless set from Gym Shark. She whips this out on her leg days when she needs a little bit more motivation.
"Gym Shark's material is unbeatable," she said.
****************************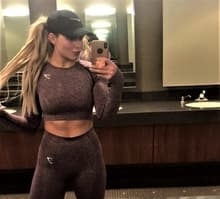 Mckenna LeavensMcKenna here.
If you are looking to expand your gym wardrobe, I would definitely recommend starting with Gym Shark. It offers styles of leggings from seamless to low-and high-waisted, and you can always pair them with a sports bra to match.
My personal favorite is its vital seamless collection. I purchased a matching purple set just a few months back, and I am addicted to the material. It's light and airy, and it makes for a perfect cardio or leg day.
I hit my new max in dead lifts wearing my vital seamless leggings. Not only will Gym Shark provide you with amazing products, but it will also boost your confidence in the gym. Clothes can make the workout, so pick out clothes that make you feel like you rule the weight room.
Another favorite of mine is Doyoueven, an Australian-based company with products ranging from sports bras to hats. They are known for their DYE scrunch seamless leggings. I own a cheetah-print pair, and let me tell you, they are the most flattering pair of leggings I own. They are a must-have for your workout wardrobe.
Doyoueven is an online shop, but its quality is unmatched, and everything is true to size. So, if you are looking to spice up your gym clothes, check out the Australian athleisure shop.
Last but definitely not least is Lululemon.
Biker shorts have come back into style, and Lululemon is the perfect place to splurge. I know a lot of woman have the issue with shorts riding up at the gym, which is not comfortable whatsoever. Lululemon's material makes it so that your shorts stay exactly where you want them to. You won't have to worry about pulling your shorts down as they ride up your thighs. The Lululemon align shorts are almost always sold out, but when you get your hands on them you will fall in love. I ran two miles in these biker shorts, and not once did I have to tug or pull.
Samantha BerwickBerwick, also a fan of Lululemon agrees.
"I like clothes that are tight fitting but not to the point where I feel suffocated, and Lululemon's clothes do just that," Berwick said.
Berwick can attest that Lululemon is safe to do your squats in. An issue that woman face when buying workout clothes is the possibility that they will be see-through.
"To me, it's worth the investment because I've had some of those staple pieces for years. I also love that the material isn't sheer when I do bend movements. I always feel comfortable in the material," Berwick said.
Now more than ever is the time to invest in a workout wardrobe. I know a lot of us came out of quarantine feeling uncertain and behind in our health and fitness routines. When you don't feel comfortable in your own skin, going to the gym can seem daunting. The first step to get back on track is to build up confidence and throw on your favorite sports bras and leggings. A good outfit truly can get you through anything.
Your productivity can reach its peak with these must-have pieces. Don't let quarantine weight gain hold you back. Throw on those biker shorts and sports bras and get working!
****************************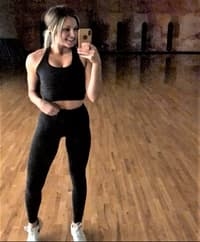 Mckenna LeavensMckenna Leavens comes from a fitness family, with she and her parents training other athletes and gym-goers for years. She also danced all her life, set up meal plans for others and did weight training. She is a journalism student at ASU's Walter Cronkite School of Journalism and Telecommunications, editor of TheChicDaily.com fashion site and a Scottsdale Digital Group writer.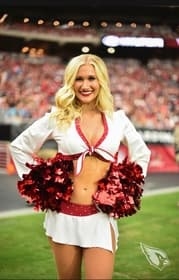 Samantha BerwickSamantha Berwick is a trained dancer and a cheerleader for the Arizona Cardinals. To be on the team, she has to keep in shape and has her a personal trainer to help her do so. Samantha has been dancing since she was a little girl and has implemented working out into her routine for years.