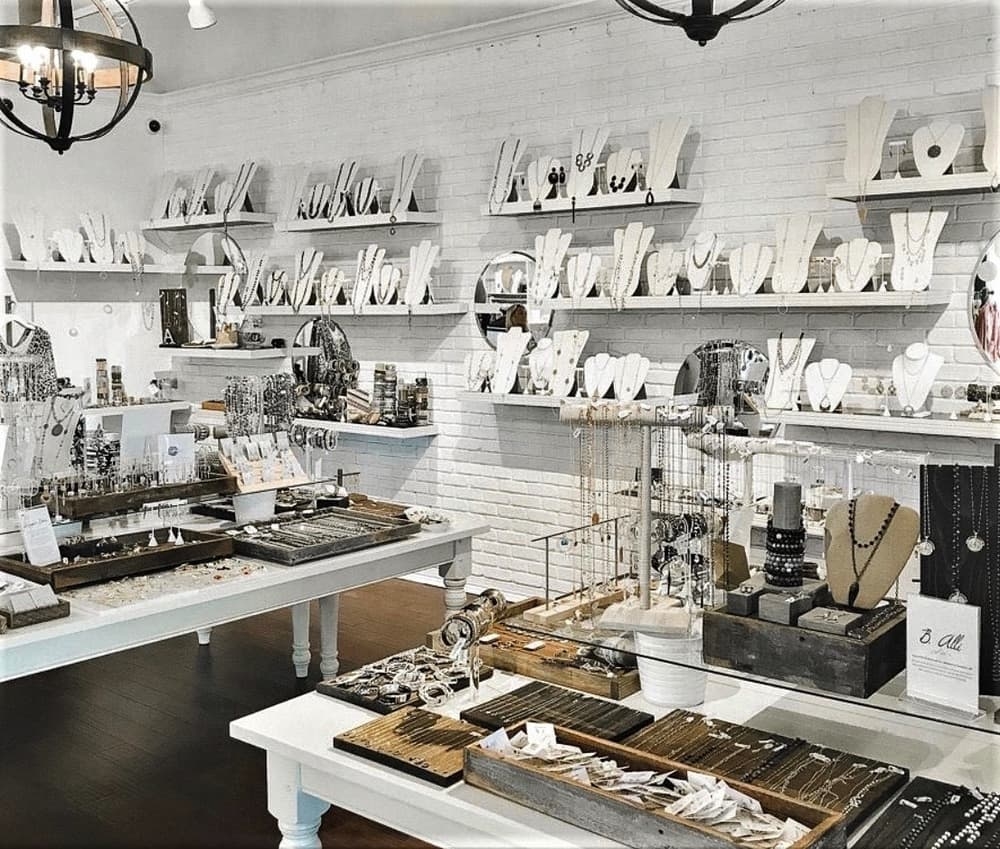 The boutique Alixandra Collections has been growing popularity in Scottsdale thanks to its homemade jewelry and upscale fashion trends that would make any woman fall in love. But the one thing that makes this store stand out is its dedication to its customers.
Marketing manager Danica Cauffield said that in her 11 years in the fashion industry, she has never worked for a company quite as dedicated as this one.
"The founder, Alixandra Chesno, has a unique skill of being able to see the scope of different types of people. She understands her customers and what they want" Cauffield said.
Chesno started the company Shopalix with the boutiques Alixandra Collections and Alixandra Blue 16 years ago. She was formerly a professional tennis player, but she'd always wanted to start a resale boutique. And if you know anything about boutiques, you know they weren't very popular 16 years ago. It was more about going to the mall, but recently they have become trendy.
Chesno started hand-making and selling jewelry. Alixandra Collections was a jewelry company first that took off, so she opened one retail boutique in Illinois. Now, Chesno has two stores in Illinois, one in Newport Beach, California and four in Arizona. The Old Town Scottsdale location just closed due to the lease being up, but Chesno is relocating up north and making one of the largest Alixandra Blue stores to date. Another store remains in Scottsdale on Marshall Way.
"Alix really takes the time to understand the demographic in the area of where she puts a store," Cauffield said. "She's so good at being able to buy and sell the right type of merchandise. She is the best I've seen in a long time."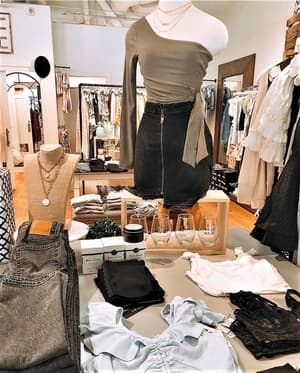 She created two different kinds of stores. One is Alixandra Collections, high end luxury pieces for women 30-plus, whereas Alixandra Blue is targeted more at college to young professional age women. The styles at Alixandra Blue are more crop tops vs Alixandra collections where you would find a $300 blouse. Alexandra Blue is carrying some of the hottest denim brands right now like Australian rollers and Levi's.
One reason why these boutiques are so successful is because of the real estate.
"Chesno has been very intentional with the placement of her stores and makes sure that we never sit in a mall," according to Cauffield. Shopalix has intentionally invested in spaces that are near tight-knit communities.
For example, the grocery store AJ's gets repeat foot traffic of locals, Cauffield said. What that means for the company is when a customer comes in, the associates know them already and they build a relationship with the locals.
Alixandra Boutiques make it a personalized experience for every customer. During COVID, the boutiques were dropping orders on people's doorsteps. In May the employees delivered Mother's Day gifts to customers. According to Cauffield, the boutique was doing FaceTime calls with customers and selecting their gifts and running their order through.
"What sets us apart is that our customers truly feel like family. The No. 1 pillar of our business is customer service." Cauffield said.
Alixandra boutiques gives back to their communities as well. They do a lot of fundraising with local high schools in the Valley and also support other small businesses such as BODI, a gym here in Scottsdale.
When first launching Alixandra Blue, it was a denim-only store, hence the blue for denim. "It evolved into more than just denim and her homemade jewelry," Cauffield said.
She describes the boutiques style as "an ever-changing mix of a trend forward boutique."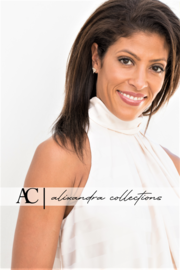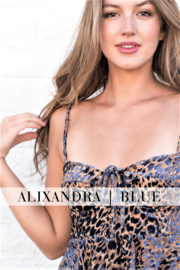 Another uniqueness about Alixandra boutiques is that they buy small quantities of clothing fast to constantly bring in new units, so the boutiques get new arrivals every day.
"Alix and the team's goal are to bring light into every customers day and to give back to the community as much as the community has given to them," Cauffield said.
"It is really important to Shopalix that its apparel is new," Cauffield said. "You're never going to look like your neighbor. We sell out of things really fast with the intent of keeping it different and diverse and mixed up and fun you know in high energy and an enjoyable atmosphere."
By McKenna Leavens
Scottsdale Digital Group