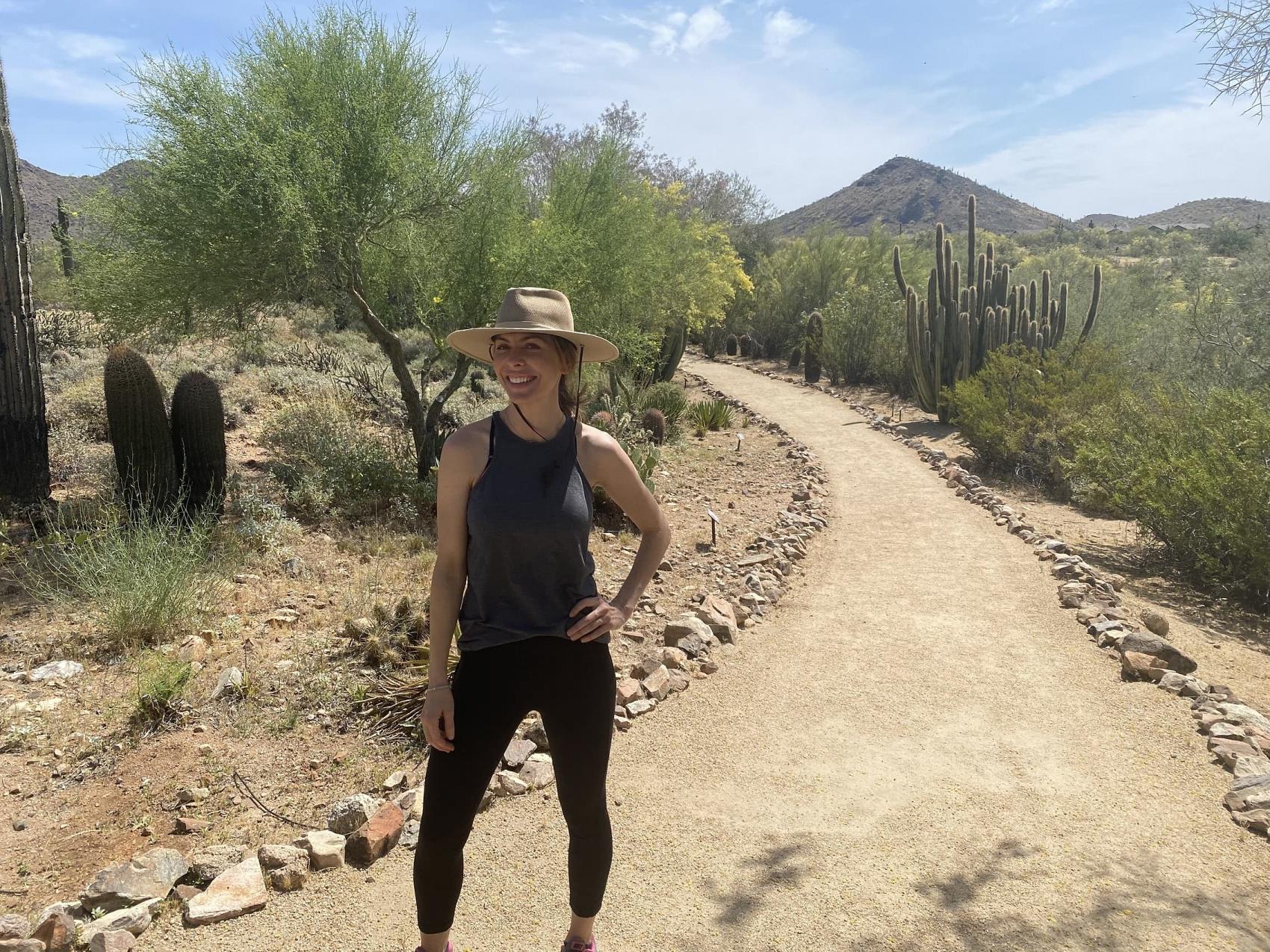 Of course, most everyone is sick othe lock-down and wants their community back, not to mention family and friends, social and entertainment venues, and – in some cases – work.
But if you had to be sheltered someplace in America, guess which city would be the best? The answer is Scottsdale.
(Photo above -- Scottsdale was lauded for the amount of parkland per capita.)
That, at least, is the winner of a Zippia survey that rated the best and worst cities in which to be quarantined. And Scottsdale came in first.
Zippia, a career guidance site, used data like the size of apartments, good internet access, available open recreational space, and lots of restaurants offering take-out to rate the communities.
Here's what the authors had to say about our fair burg:
"Scottsdale, Arizona is the best city in the US to be quarantined. Residents of Scottsdale and other cities that make up the top 10 may not be enjoying their time stuck at home. However, they do enjoy larger than average apartments and faster internet to help them stream away their troubles. If that's not enough, when they do get outside, there is plentiful green space to get some fresh air while socially distancing."
It noted that Scottsdale has 24.3 acres of parkland per 1,000 people and 81.8% broadband coverage. The average apartment is 946 square feet, and there are 1,060 restaurants with takeout options (a number that changes frequently).
The researchers found that Scottsdale houses were big and apartments were "almost double the size of what they're coping with in Honolulu. Throw in over a thousand restaurants with delivery and lots of public land and it's easy to see that things could be a lot worse than Scottdale."
A Forbes story on the ranking seems to endorse part of the methodology, noting that apartment size and available broadband make working from home easier, plus putting up with all the family all the time. It recommended adding available medical facilities to the list, although Scottsdale undoubtedly would have landed high on the list in that category as well.
Nearby Chandler was the only other Arizona city to make the list, coming in 6th. Las Vegas, another tourism destination with lots of takeout options came in No. 3.
Top 10 US Cities to be Quarantined in
Scottsdale, AZ
Irvine, CA
Las Vegas, NV
San Diego, CA
Virginia Beach, VA
Chandler, AZ
San Jose, CA
Raleigh, NC
Orlando, FL
Austin, TX
Here's the list of the Bottom 10 US Cities to be Quarantined in
Newark, NJ
Hialeah, FL
Paterson, NJ
Buffalo, NY
Laredo, TX
Tucson, AZ
Cleveland, OH
Arlington, TX
McAllen, TX
Tie: Wichita, KS and Boston, MA