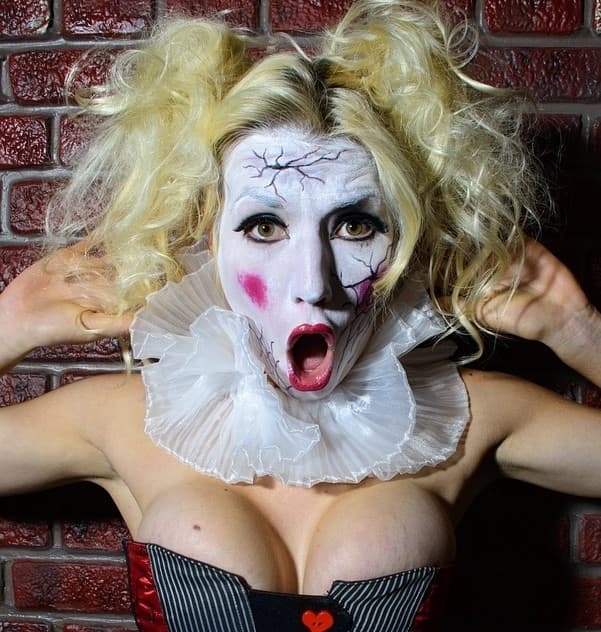 Even if Halloween this year in Scottsdale is small gatherings rather than the full-blown Trick or Treat of youth remains anyone's guess right now. It remains, however, an event just designed for wild makeup ideas for women
Here are several make-up ideas women can use to make their Halloween celebration fun and epic.
Day of the Dead Look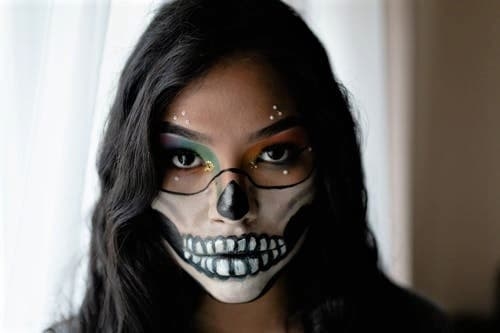 This should be familiar with the deep Hispanic roots in Scottsdale. It can be both exotic and macabe, while still projecting beauty. Some partiers might go with the full-blown skull, but a partial look works just as well, perhaps better.
Makeup that Shines in the Dark (or Under a Blacklight)
You can buy makeup that glows in the dark for a particularly stand-out statement . . . if you're going to be under the right light. If the festivities are going to be at your place, you can set up blacklights and other strategically placed illumination to make your get-up even more powerful
Devilish beauty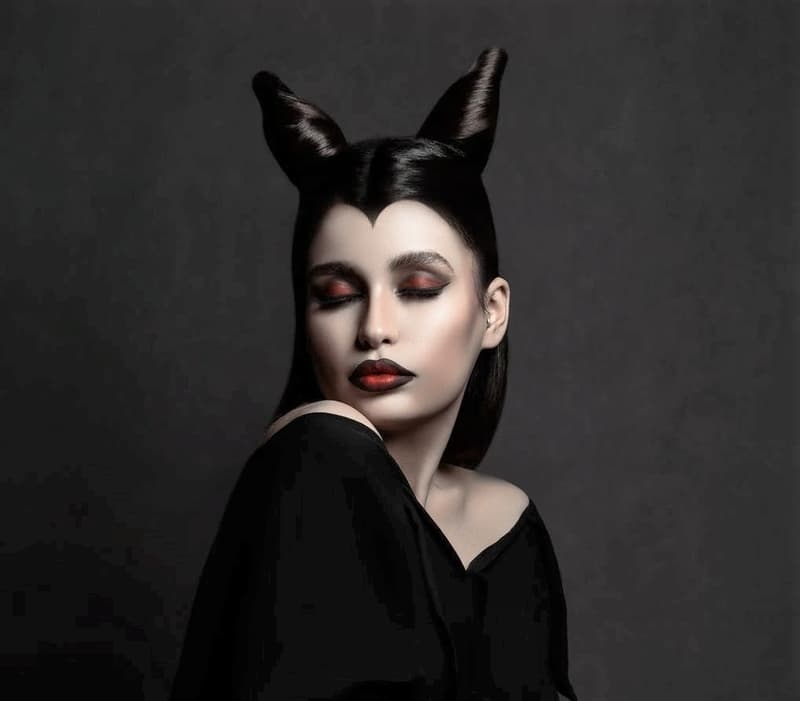 A dark gown, white makeup, red lips and line, and black highlights make for fashionable evil and a great look for a Halloween party. And you may well have all you need in your closet and makeup kit.
Butterfly eyes.
This is another cool Halloween make-up idea for women. It's a cool trend where one will have a butterfly eyeliner and will do for your Halloween and will be visible even without costumes. Click here for examples.
The Joker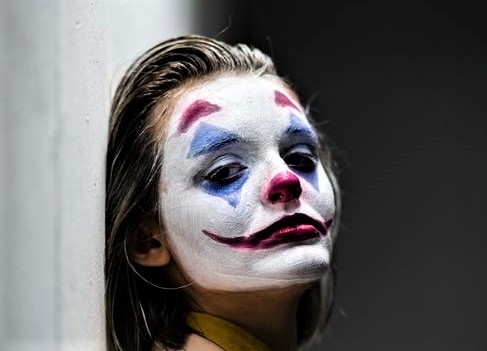 This make-up idea will be great for any woman during Halloween. The good thing about it is that it's easy to apply and will not take you a lot of time. It does not have very specific details and you will be able to wear this makeup with ease. It is also one of the easiest to pull off once you are done for the Halloween celebration.
Play Picasso With Your Makeup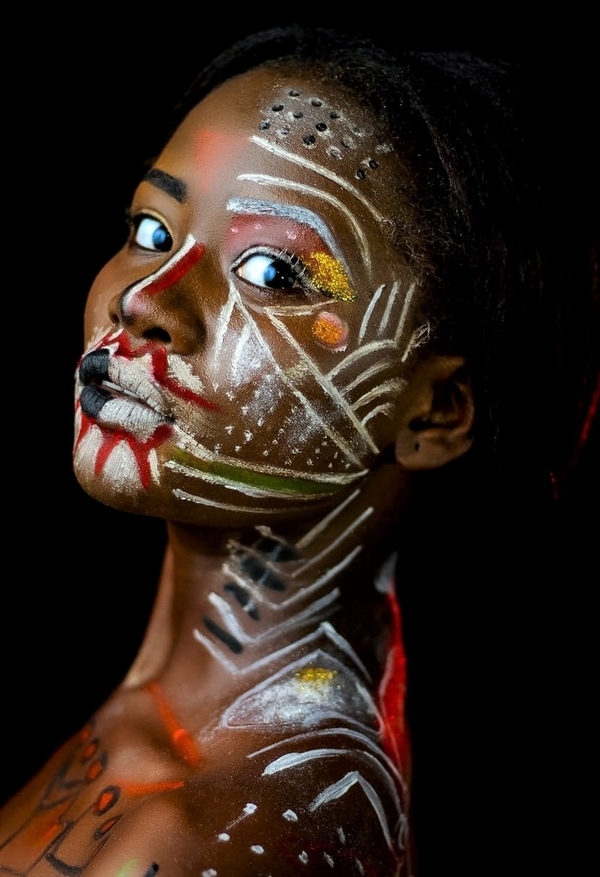 Go wild with colors and themes, even if they don't make sense together at first. Sit yourself down in front of a mirror and simply create a look from scratch. You might try several looks before you come up with what works for you.
Maddy from Euphoria
On this makeup idea, one will have the Maddy's over-the-top rhinestone eyeliner. This make-up is incredible as it is recognizable even when is not wearing any Halloween costume. If you incorporate it with any outfit, you will look incredible especially it is a cheerleading outfit. This make-up idea will be focused on the eyes and will also work incredibly well with a face mask. This make-up idea will ensure that you have a Halloween filled with fun.
Rosy Eyes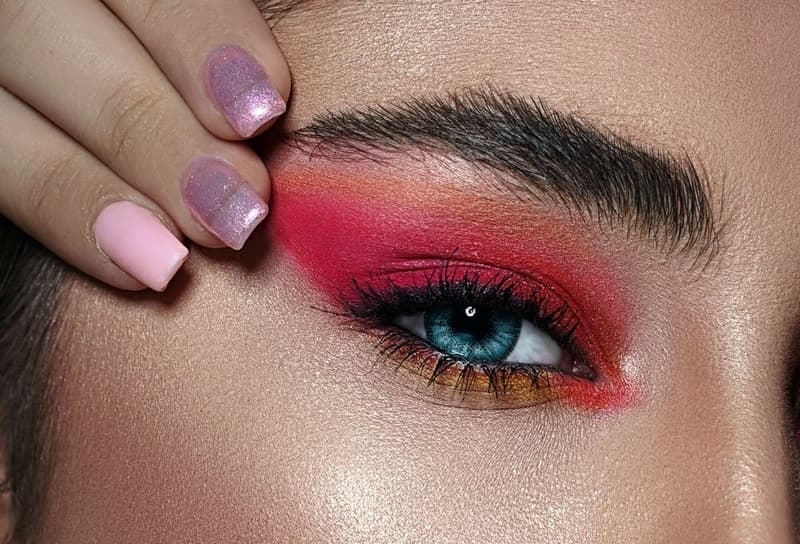 This is a cool makeup for Halloween that will look great on any woman. One will have a red or pearly pink eye shadow that will be incredibly beautiful on them. It will look even more gorgeous when paired with a coordinating mask. This makeup will ensure that your Halloween is filled with fun.
This is another incredible make-up idea for women during the Halloween celebrations. The facial designs involved in applying this make will leave you looking great. If you incorporate it with the outfit, you will surely stand out and have a lot of fun.
The Batwing Liner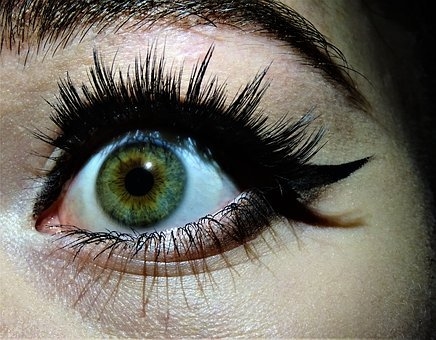 This make-up idea will look awesome on any woman during Halloween celebration period. You can go over the top with a full Batgirl look, and it will work even for those who have low-key plans but still want to feel festive, as the image shows. It is easy to put on and will do well even without a costume. Your eyebrows and eyelashes will look gorgeous.
Make(up) Your Own Mask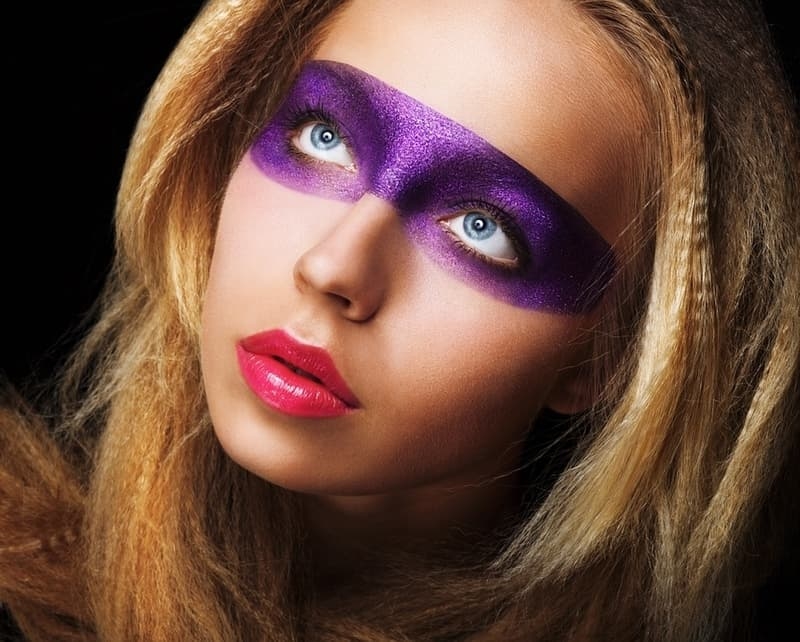 Here's a simple yet elegant look for Halloween, or other costume parties: Use your makeup to create your own sultry mask. Pick a color that works for you and run with it.
The Galaxy Girl
This makeup involves painting sketches of stars across your face that gives you the dreamiest out-of-this-world look and ensures that you stand out among the rest. This awesome Halloween makeup will still be great even when not incorporated with and outfit. It will help you have a lot of fun during Halloween.