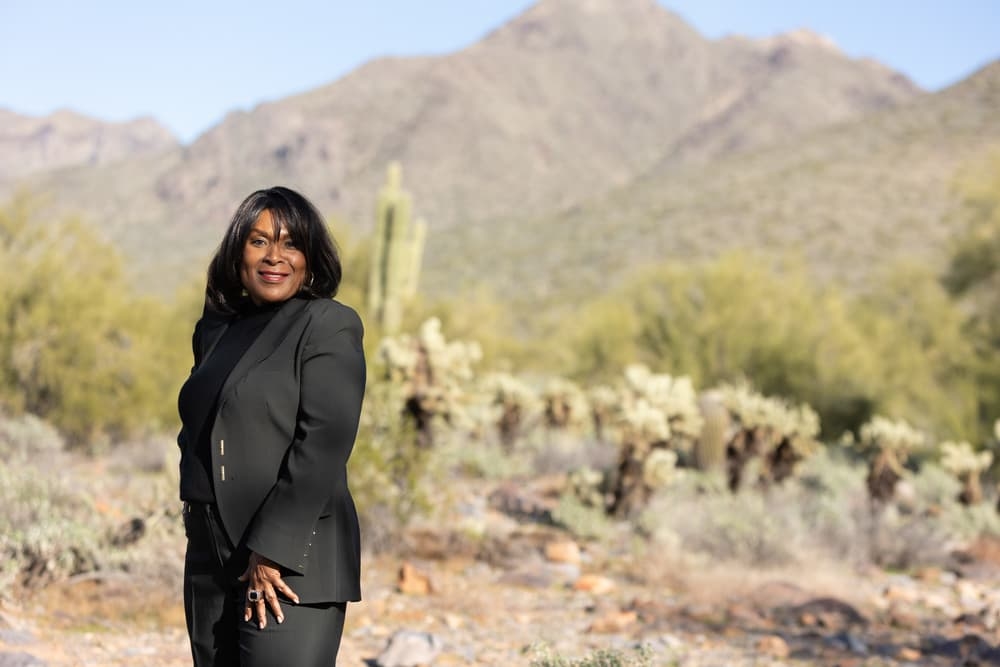 One thing that Yvonne McFadden has never been shy about, and that's trying something new.
The Scottsdale luxury Realtor has been a boutique owner, a loan officer, a music maven, a new home presenter, a speaker, a relocation specialist and a real estate agent – some of them at the same time. It has been a history that has demonstrated the value of good service.
Now she helps buyers and sellers in Scottsdale and surrounding areas find or move homes, even in this difficult housing market.
She didn't start out intending to be a luxury Realtor. It was a challenge from the owner of a real estate school near her Scottsdale music store that sent her in that direction in the late 1980s. His students would spend breaks in her iconic Scottsdale music store called Disc Location and wind up being late for classes.
"The owner would yell at me because his Realtors taking the courses would spend too long looking at out-of-date music," she recalled. "He challenged me: If I come in and take his course and pass the first time, he would give me a discount."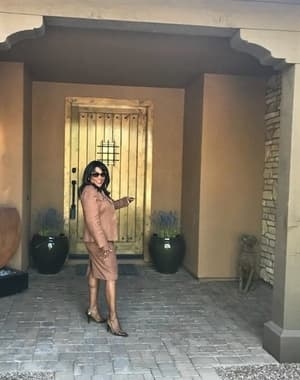 She took the course, passed the real estate exams, and earned her discount. She has lived in McCormick Ranch and Scottsdale Ranch and now specializes in McDowell Mountain Ranch. She also moderates an online real estate television show on the Power Is Now Media, plus her own show talking about real estate trends in Arizona. This year, that show will be twice a month and focus on Scottsdale, with economic updates, interviews, some local items, and cool iconic happenings around town.
"I've been doing these shows now since 2019," McFadden said. The new show, she added, will have "market updates, what's happening, entertainment . . . We're going to talk about everything Scottsdale."
The international interest in the iconic Sonoran desert and mountains in Scottsdale and the city's resort, art, shopping, and tourism also pushed her to develop an international real estate strategy for the area, including foreign buyers and Scottsdale residents who want property in other countries. She was named to the Executive Board of the Asian Association of Real Estate of America, Greater Phoenix chapter, and she has traveled outside the U.S. promoting that. Being a member of AAREA affords agents the luxury to sell real estate nationally as well as internationally.
She has traveled to oil-rich Dubai in the Middle East, where she also has earned a real estate license, to cross-promote it and Scottsdale.
"Oh, God, there's people from all over the world buying property in Dubai," she said. "So many people from US live there; I had no idea. Some have been there for 15-20 years."
Having invested in business, residential real estate, and promotions in Scottsdale herself, McFadden considers it – despite the community's already highly regarded reputation and growth, to be a great place to put their roots, their money, and their future.
"It's been just a beautiful journey – serving people and placing them where the truly want to be," she said. "Every move matters. And the reason every move matters is that it's so important to me that I served them well."
Yvonne "Jett" McFadden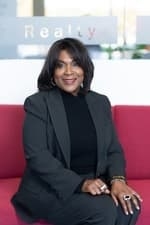 DeLex Realty
10115 E Bell Road
Scottsdale, AZ 85260
(480) 628-2619
This email address is being protected from spambots. You need JavaScript enabled to view it.